Main content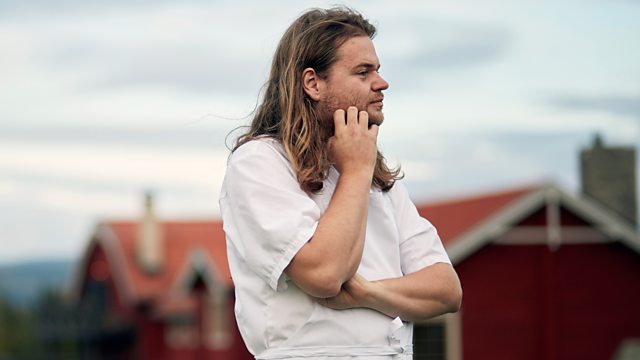 Baking in the Nordics: The Bread Adventures of Chef Magnus Nilsson
Celebrated chef Magnus Nilsson takes Dan Saladino on a Nordic baking tour. The region, he argues, has one of the most diverse and the deepest baking cultures in the world.
Magnus Nilsson takes Dan Saladino on a Nordic baking tour.
For a nearly a decade Magnus, who is one of the world's most celebrated chefs, travelled through the region (which includes Sweden, Norway, Denmark, Iceland, Finland and the Faroe Islands) and reached an important and controversial conclusion.
He argues that the Nordics has the most diverse and the deepest baking culture in the world today. His research resulted in a hefty tome, The Nordic Baking Book (Phaidon), full of more 700 of the thousands of recipes he discovered when he visited cooks in their homes.
Why the world's most diverse baking culture? Magnus's reasoning is that because the region covers such a vast geographical area and its population is spread out across remote villages, information spread slowly historically. This includes recipes and so a huge amount of diversity can still be found in these isolated pockets. When it comes the depth of the baking culture, Magnus points to the fact that fresh yeast is so ubiquitous in the Nordic countries, you can often buy a packet from a newsagents or convenience store.
I also has some dramatic climatic extremes, as summer starts to arrive in one area, there can be snow and ice in another. This means that while wheat can be grown in one location, only barley, rye or oats might only be possible in another. Again, this adds to the richness of its baking culture. To illustrate this Magnus takes Dan to a communal oven set in a remote farmhouse in northern Sweden to show how families gather once or twice a year to make flatbreads with barley and rye, a speciality of an area called Jamtland.
Meanwhile, another kind of diversity is flourishing in the region's fields with the rediscovery and revival of ancient grains. Farmer Fintan Keenan describes some of the old (but new) varieties; what they taste like and why they might prove to be important for all of our food futures.
Presented by Dan Saladino.