Main content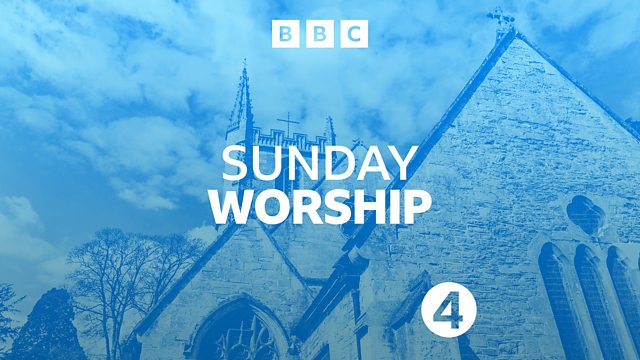 The Spectrum of Salvation
Accessing God through the colours of his creation, Baptist minister the Revd Richard Littledale leads a reflection on the colours of the created world and how they stimulate faith. Producer: Andrew Earis.
Last on
Script
Music: The Lark Ascending  - Vaughan Williams
Performers: Andrew Litton & Nicola Benedetti
CD: Classic FM: Vaughan Williams The Lark Ascending (Decca)
 'For by him all things were created: things in heaven and things on earth, visible and invisible, whether thrones or powers or rulers or authorities; all things were created by him and for him'
And where were the colours, on that day, I wonder?  Did the Creator hold in one hand a pallet of gorgeous colours with which to daub the fine details of his new creation?  Was there a pot of cool blues, tipping this way and that like waves on the new ocean?  Was there a steep-sided pot of oranges, yellows and reds, cracking and spitting to get out, like flames licking upwards towards the sky?  Was there a pot of lush greens, like the fronds of the tallest treetops?  Were there all the earthy hues of the freshly baked planet to bring the ground to life?  Did the colours have names, or were they just "sky" "tree" "earth and so on  - with humankind naming them, like the animals? We live in an age when Earth as a planet is more talked about than ever both inside and outside the church  and yet we speak little of the colours in Christian worship.
Prayer
Creator God, we thank you for the shimmering cascade of the colours with which you have adorned our home.  We thank you for the cooling blue of the sky and the calming green of the forest.  We thank you for the defiant red of a lone poppy and the yellow of a sunflower as it reflects the sun at which it looks.  We thank you for all the earthy tones of the ground beneath our feet.  Today, we pray that we might take none of them for granted. Amen
Poem:  from 'God's Trombones' by James Weldon Johnson
Reflection 1: Fire
When I was growing up, we still had a coal fire in the house.  In fact, my earliest memory of childhood is sitting on the rug in front of the fireguard and turning to see that the cat, sitting beside me, was as tall as I was.  As I grew older, I was often to be found gazing at the fire as the orangey-yellow flames licked around the coals – and the embers beneath glowed scarlet.  A fire was the heart of that home – a welcome sight in the hearth.
Tucked away in the Old Testament story of Elisha the prophet is a remarkable instance of fire from the heavens.  Elisha has been something of a rabble rouser, and the King of Aram has run him to earth in a walled city.  Waking the following morning, Elisha's servant looks out to see them surrounded by enemy troops ready to take the city by force.  It appears to be a hopeless situation. The writer of 2 Kings takes up the story…
Reading: 2 Kings 6: 15-17
What a moment that must have been! The fire in the sky was surely a reminder that God was not far away.  In their bleak situation, he was closer at hand than they had ever imagined.  The fire was proof that God was at home, so far as they were concerned.  Just as Elisha's predecessor had been taken up to heaven in a fiery chariot – now those same chariots were back in great number.  As the reds and oranges lit up the sky – it was a powerful reminder to God's servants that they were not alone.
A fire in the hearth drives away both chill and darkness, and serves as a reminder that someone is at home.  The oranges, yellows and reds of the curling flames are a reassurance and a comfort, especially when all is dark and cold.  When God brought fire to the sky above Elisha, or when he led his people by a pillar of fire across the wilderness at night – it was a reminder that he was close by.
Music: Be still for the presence of the Lord
Performers: St Philip's Boys Choir
CD: Angel Voices at Christmas (Crimson)
Prayer
Today, may the presence of God be near – like an orange fire to light a dark night.  We pray for all who have lost sight of him, or feel overwhelmed by their circumstances.  Like Elisha's servant of old, may today reveal that the help of God is closer than they had ever imagined. Amen
Reflection 2: Green
Away from the home of my childhood, I am standing now in the fields behind my house in West Berkshire.
[Description]
To me, green is the colour of new life and defiant nature.  It is the colour of hope after despair and Spring after Winter.
Many centuries ago, the prophet Isaiah was speaking at a time when God was little more than a distant memory to many of his audience. Faith had crumbled, miracles were a thing of the past, and pride was in tatters.  Against such a backdrop, the prophet makes a remarkable promise:
Reading: Isaiah 35: 1-2
'The desert shall rejoice' is such an evocative phrase, and the idea of things blossoming there seems like a contradiction.  The prophet's gift was to see God's possibility, which seemed impossible to anyone else at the time.  To see the wilderness rejoice or the desert bloom was to see things only visible to the naked eye of faith. It is still so.
A couple of years ago I visited an attraction known as the 'miracle gardens' in Dubai.  It is aptly named.  It sits on the edge of dusty roads and barren desert – and yet inside is an oasis of lush green foliage and bright flowers.  All around are buildings and sculptures made from growing plants – and all kept alive by the water which flows to them.  To many green is a peaceful colour – associated with the cool of a forest on a blistering day, or the promise of Spring on a cold Winter's one. 
We talk often of God as Creator, and rightly so. However, the particular lush green which the prophet describes is an act of re-creation.  Our faith is based not just on God as creator – but redeemer.  Right at the heart of our faith is the belief that in the harshest deserts of life he can make the living water flow and bring lush green foliage.  There are many Christians in the world today, some of them living through times of brutal persecution, who can testify that their desert rejoices.
Right at the heart of our faith is the belief that in the harshest deserts of life he can make the living water flow and bring lush green foliage.  There are many Christians in the world today, some of them living through desperate times, who can testify that their desert rejoices.  I think here of a dear Serbian friend, Gizika. A few years ago, she went through the terrifying ordeal of almost total paralysis.  When at last she came out of it, her medical team wanted to know why she had been smiling throughout?  She explained that it was because of the people gathered round her bed. She was referring not to the medics – but to those around the world who were praying for her.  The knowledge of their presence brought green to her desert – and even in such circumstances she was able to rejoice.
Music: Deep River (from 'Feel the Spirit') – John Rutter
Performers: Melanie Marshall, The Cambridge Singers & John Rutter
CD: Classic FM: John Rutter – Feel the Spirit (Collegium Records)
Prayer
Today, may the peace of God brush against our anxious souls, like cool green leaves brushing against our skin.  We pray for all who find themselves in the desert of the soul – far from water and shade in the heat of the sun.  Provide water for their souls and shade for their minds in the green oasis of your promises, we pray. Amen
Reflection 3: Yellow
Last month, the fields I described would have been awash with the brilliant yellow of rapeseed – great waving seas of it as far as the eye could see.  It is a yellow so bright as to look almost out of place in an English country landscape.
A few years ago, I visited Monet's house in Giverny.  At a time when most kitchens were poorly lit and dominated by dark wooden furniture – his was a riot of blues and yellows, as if the garden had been invited into brighten up the house. 
Each time I open the front door of my house, a sunflower greets me as I come through it.  The jaunty yellow of its petals and its upturned face lift my spirits.  It reminds me. too, of my beloved Fiona.  At her request, we read Evangeline Patterson's 'poem 'And that will be heaven' at her funeral'.  It describes her desire to ..'stand like the sunflower turned full face to the sun...drenched with light'.
In his letter to the Ephesians, Paul reminds his readers to live as children of the light: at one time you were darkness, but now you are light in the Lord. Walk as children of light.  I choose to believe that this means like we should be like the yellow rapeseed – lighting up the landscape under a cloudy sky.  Or maybe we should be like the sunflower – standing tall and reflecting the beauty of its creator.
Music: Gymnopedie No. 1 – Eric Satie
Performers: Jean-Yves Thibaudet
CD: Satie – The Complete Solo Piano Music (Decca)
Introduction to blue
As odd as it may sound – I have always felt that so long as I can see the sky, I can breathe.  It doesn't have to be a vast expanse.  It could be just a little corner seen through the tiniest window from a busy place.
[Description] Right now, I am doing one of my favourite things, which is to lie on my back and look at the perfection of a blue sky above me.  
A blue sky, whether cloudless or not, speaks of the perfection of the planet which God has entrusted to us.
Reading: Job 38 v. 4 – 18
Reflection 4: Blue
In one sense, we have 'comprehended the expanse of the earth' in ways which Job could never have imagined.  From micro to macro, we have understood it as never before.  We have plunged deep into its depths and soared high above it in the heavens. And we understand so much more now about the way the earth and the other planets formed several billion years ago. On 24th December 1968, astronaut William Anders took a photograph from the window of the Apollo 8 rocket as it orbited the moon.  At that particular moment he pointed the camera not at the moon, but at the distant earth.  The resulting photograph was called 'earthrise' and showed our planet as a delicate blue orb wrapped in tufts of white.  It would be many years later that David Attenborough would broadcast 'Blue Planet' on the BBC , waking us all up to the untold the beauty of the oceans and the irreversible damage which we are doing to them. Today, children young enough to be the grandchildren of the astronaut who took that photograph can tell us about the plastic in our oceans and the reckless damage we are causing.  The blue planet is God's gift to us, and we have not cared for it well.
We may have scientific understanding, the like of which Job could never have imagined, but do we have a spiritual appreciation of that which has been entrusted to us?  Franciscans, following in the footsteps of a gentle man who felt so close to nature that he could speak directly with it, talk today about 'responsible earth-keeping' and our need to tend this precious blue planet of ours.  The rule of St Francis states that we should 'respect all creatures, animate and inanimate, which bear the imprint of the most high'.  Is that imprint erased, I wonder, when green vegetation is scorched by chemical burns or gorgeous pink coral turned white as it dies?  Have we muddied the colours of creation's palate?  Years ago, when trying to learn how to paint with watercolours, I learnt to my cost that failing to change the water often enough led to colours which were dull and paintings which could not sing.
Today, as we worship, should we not resolve to return the colours to their original brilliance?  Should we not pledge to keep the blue clear, the yellow bright, the red deep and the green lush?  Should we not resolve to treasure every hue as if conserving an exquisite artwork of incalculable value?  Today, should we not commit ourselves anew to protect the palate of God's creation in all its gorgeous hues? 
Jesus once said that if salt lost its saltiness it was worthless and fit only to be discarded.  What if red lost its redness or blue it blueness, I wonder?  As those to whom this blue planet has been given, it is our sacred duty to keep it as beautiful as we can.
Music: Open thou mine eyes – John Rutter
Performers: The Cambridge Singers, John Rutter
CD: The very best of John Rutter (Decca)
Reflection 5: White
The process of selecting a minister can be quite a daunting one – and rightly so, for it is a daunting task.  Often it can involve a whole raft of meetings and interviews in addition to preaching and conducting worship.  When I had the 'selection weekend' for my current role – one of the events was some unstructured time with the church's young people.  We chatted informally, and then they asked one or two questions they had chosen in advance.  Nothing prepared me for this particular one though: what colour is your faith?
Given time, I could maybe have thought of all kinds of clever answers. However, my instinctive answer was the following.  I said that it was white – because like a piece of white card or paper it reflected the colours of what was around it.  I believe that is true.  When our life is full of dark clouds -our faith often reflects the colours of that particular stormy sky.  When all is sunshine, that too is reflected in the mirror of our faith.  The blue of sadness, the green of peace, the red of hot anger or the yellow of hope may all be similarly reflected.  God is still painting the canvas of my faith – and he has many colours at his disposal.
Music: All things bright and beautiful – Philip Stopford
Performers: The Ecclesium Choir, Philip Stopford
CD: Love never ends – Sacred Music by Philip Stopford (Priory)
Prayers and Lord's Prayer
Music: Be thou my vision
Performers: Jeff Victor & Rebecca Arons
CD: Amazing Grace – Hymns Collection (Lifescapes)
For all these colours which adorn our home we thank you.  For deepest red and palest yellow, for dark indigo and startling turquoise, for jaunty orange and mellow chestnut we bring you our praise. 
We pray for those who need the warm glow of your presence – like the red of the fire in the hearth.  If all is darkness, light up the fire, we pray , to comfort and to guide.  We remember especially those imprisoned for their faith – often held in darkness and solitude.  Reassure them, as you once did the prophet Elisha – that you are close at hand.
We pray for those who long to see the lush green of faith blossom in their particular desert.  Send the springs of water to make it so, we pray. Let their desert rejoice.
We thank you for those who stand tall- like the sunflower.  We thank you for the way their faith reflects the colour of your sunshine today. Bless them richly today.
We pray today for all who work to keep this precious planet blue.  We pray for environmentalists, oceanographers, and scientists of every kind who are working tirelessly to cherish what you have made.  Bless their efforts, we pray.
We pray for those moments in all our lives when our faith, like a bright white canvas – reflects the shades of what goes on all around it.  Teach us, we pray, not to fear the honesty – but rather to relish the colours.
Keep us honest and diligent, too, when the painting of faith must be rendered in shades of grey amongst the hundreds of little decisions which make up our lives. 
Whatever colour our faith may reflect today, we look to you to , together with all God's people, as we pray…
Our Father, who art in heaven, hallowed be thy Name, thy kingdom come, thy will be done, on earth as it is in heaven. Give us this day our daily bread. And forgive us our trespasses, as we forgive those who trespass against us. And lead us not into temptation, but deliver us from evil. For thine is the kingdom, and the power, and the glory, for ever and ever. Amen.
Music: The Mission: The Falls
Performers: Yo Yo Ma
CD: Yo Yo Ma plays Ennio Morricone (Sony Music Classical)
Poem: The Moor by R.S Thomas
Blessing
Today we ask that every sense might be awakened to you.  May we hear you sing in the bright colours of creation, and feel you near in its mellow tones. Today, may we cherish your creation as never before.  And may the strength, the hope and the grace of God go with us as we do so.  Amen

Broadcast