Main content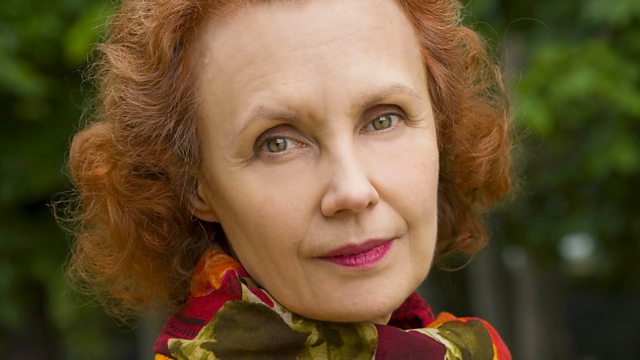 BBC Symphony Orchestra: Yiu, Shostakovich and Saariaho
The BBC Symphony Orchestra performs Raymond Yiu's The London Citizen Exceedingly Injured, Shostakovich's Symphony No 1 and Kaija Saariaho's Graal theatre, based on the book by Jacques Roubaud.
Raymond Yiu's musical love letter to London opens this afternoon's concert in which the Hong Kong-born young composer quotes Elgar's Cockaigne Overture and skilfully blends popular style with symphonic scope. Martin Owen becomes the third BBC SO section principal to step into the spotlight this week, joining tenor Anthony Gregory in Britten's nocturnal song-cycle, and former BBC SO Principal Guest Conductor David Robertson continues this season's series of Shostakovich symphonies with the First. Written while the composer was still a student, its precocious brilliance is tempered by a sense of darkness and foreboding.
This week's Our Classical Century piece is Graal théâtre (Grail Theatre) by the celebrated Finnish composer Kaija Saariaho which, writes the composer, "expresses the tension between the efforts of the composer when writing music and the theatrical aspect of performance". It's dedicated to the soloist in this performance, Gidon Kremer.
Presented by Penny Gore.
2pm
Raymond Yiu: The London Citizen Exceedingly Injured
Britten: Serenade for Tenor, Horn and Strings
Shostakovich: Symphony No. 1
Anthony Gregory (tenor)
Martin Owen (horn)
BBC Symphony Orchestra
David Robertson (conductor)
Recorded in May at the Barbican Hall, London
c.3.15pm
Our Classical Century
Kaija Saariaho: Graal théâtre - concerto for violin and orchestra
Gidon Kremer (violin)
BBC Symphony Orchestra
Esa-Pekka Salonen
c.3.45pm
Brahms: Symphony No. 3
BBC Symphony Orchestra
Sakari Oramo (conductor)