Main content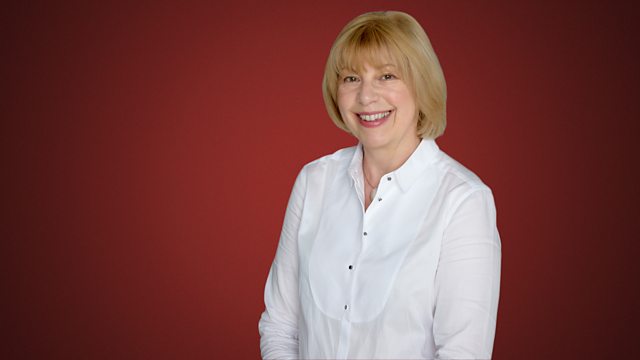 Opera matinee: Cimarosa's Il matrimonio segreto
An opera buffa in the Mozartian mould, this tale of who should (or shouldn't) marry whom is a riot of fun and Cimarosa's only work still regularly performed.
An opera buffa in the Mozartian mould, this tale of who should (or shouldn't) marry whom is a riot of fun and Cimarosa's only work still to be regularly performed, in a recording by the Opéra Royal de Wallonie, Liège.
Presented by Penny Gore.
2pm
Domenico Cimarosa: Il matrimonio segreto (The Secret Marriage)
Carolina ..... Céline Mellon (soprano)
Paolino ..... Matteo Falcier (tenor)
Il Conte Robinson ..... Mario Cassi (bass)
Elisetta ..... Sophie Junker (soprano)
Fidalma ..... Annunziata Vestri (mezzo-soprano)
Il Signor Geronimo ..... Patrick Delcour (bass)
Orchestra of the Opéra Royal de Wallonie
Ayrton Desimpelaere (conductor)
SYNOPSIS
Act I
THE SECRET
It all begins with what seems to be a happy end. Two young lovers, Carolina and Paolino, have got married. The trouble is that they have not told anyone. Indeed, Carolina is the second eldest daughter of a rich merchant, Geronimo, for whom Paolino works; the father only dreams of marrying his daughters into noble families, thus allowing his own family to obtain a title, which, on reading the librettos of opera bouffe of the 18th century, seems to be a constant concern of the people of his class.
YOU SHALL MARRY
Things could get better, nonetheless, because it soon becomes apparent that a young count, called Robinson, has agreed to marry the Carolina's older sister, Elisetta. When he arrives, he proves to be somewhat disappointed with the appearance of his future bride, much preferring Carolina. In addition to this small worry comes another: the sister of Geronimo, Fidalma, also would like to be wed and has her heart set on… Paolino. Elisetta, who is perhaps not especially appealing, is far from being an idiot. Noticing the lack of interest shown by the count towards her, she complains to her father of the situation. A little later, when she hears a declaration of love made by her fiancé to her sister, she can no longer contain her jealousy. An ambiance of general turmoil takes over and, since Geronimo is somewhat deaf, the first act finishes in an atmosphere of great confusion.
Act II
HELP
With the second raising of the curtain, the situation becomes rather clearer. Count Robinson openly haggles with Geronimo: he suggests to his future father-in-law that he should marry Carolina instead of Elisetta. In exchange, he will make do with half of the dowry. Initially shocked, Geronimo then sees that he would make a good deal out of it. Paolino, on discovering this, despairingly throws himself at the feet of Fidalma to beg for her help. The pretentious old bag, still in love, misunderstands his pleas and offers him her hand. Carolina of course arrives at the wrong time and Paolino promises to explain the situation to her later. Carolina in turn soon finds herself in a tricky situation, because Elisetta tries to negotiate with her aunt that her younger sister and nevertheless rival is sent to a convent. Terrified at the idea, Carolina asks the count for help.
Their conversation, observed from afar by Geronimo, Elisetta and Fidalma, is perceived as a scandalous scene of seduction. The only remaining solution for Carolina and Paolino seems to be to run away. They meet that evening in Carolina's bedroom to prepare for their departure. Elisetta, on the watch, suspects that it is the count that has joined her sister. She sounds the alarm, but the count, alone and angry, emerges from his own room. He was not in Carolina's bedroom; but who then is the intruder hiding in the bedroom of her younger sister? Forced to surrender to the army of night-caps that have them under siege, Carolina and Paolino finally reveal that they are married.
In a show of kindness, and having slept on it, Count Robinson accepts to marry Elisetta. Everything falls into place for a happy end.