Main content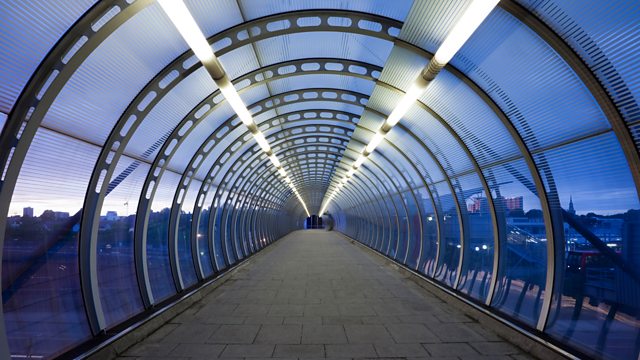 The Invisible
Tor's search for her missing brother El leads to a discovery of a hidden world. Original drama set in a London of the future by Linda Marshall Griffiths.
Original drama set in a speculative future London by Linda Marshall Griffiths
A story of lost people. A story of erasure.
The city flourishes, the streets gleam. All the ugly things on the streets, all the people you don't want, bit by bit, one by one, they vanish. London's an island; it's what we always wanted. So easy to live in; so beautifully accommodating.
El Irving disappeared seventeen years ago. When his sister Tor, sees him on screen at a protest outside Westminster Abbey, she embarks on a journey that will lead her to the invisible.
How easy is it to fall through the cracks?
Tor ..... Lyndsey Marshal
Rose/Maia ..... Katie West
Wren/Eimer ..... Poppy O'Brien
Cal ..... William Ash
Gertrude ..... Claire Benedict
Leith ..... Max True
El ..... Simon Trinder
Detective Bolan/Librarian ..... Rupert Hill
Sound Design by Steve Brooke
Directed by Nadia Molinari
Listen with headphones for a more immersive 3D experience.
The Invisible imagines the possibility of losing your identity, your legal status, because suddenly your citizenship becomes invalid. It imagines a future where everything is digital. It is a drama that imagines millions of displaced people living in refugee camps; people that no-one wants; people held in detention centres because their papers don't prove their right to citizenship.
Linda Marshall Griffiths is an award-winning, radio and stage writer who has written many original dramas. For Radio 3 her dramas include A Dream of White Horses and Things Might Change or Cease.