Main content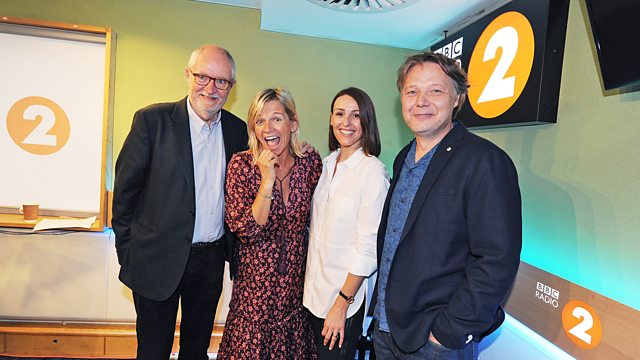 Jim Broadbent, Suranne Jones and Shaun Dooley
Jim Broadbent, Suranne Jones and Shaun Dooley have a very exciting BBC Children in Need announcement! Plus it's the final of our Take Me To The Fields Glastonbury competition.
Wake up and embrace the day with Zoe Ball! Jim Broadbent, Suranne Jones and Shaun Dooley pop in to reveal a very exciting new project for BBC Children in Need.
Plus, it's the final head-to-head of our Take Me To The Fields Glastonbury competition, with one lucky winner packing their bags and driving down to Worthy Farm for the weekend after a tense tie break!
Along with Tina Daheley on news, Richie Anderson on travel and Mike Williams on sport, Zoe and the team have the best start to your morning. With celeb guests, quizzes, headlines, tunes chosen by listeners and more music than you can shake a glitterball at!
There's also weather with Carol Kirkwood who's live from a fountain-filled Somerset House, England netball player Geva Mentor discusses the upcoming Netball World Cup, a daily Pause For Thought from Rae Duke and listeners on the line as Zoe entertains the nation with fun for the family!
Pause For Thought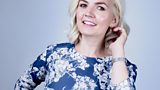 From Rae Duke, Religion and Ethics teacher and broadcaster.
I felt it was my duty to share with you all this morning that it's actually National Sunglasses Day today.
It's a day to celebrate our beloved sunnies, so I've learnt, and to share the mission of UV protection. So here's a nice bit of a fashion balanced out with some health awareness.
Discovering this important day got me thinking…
Because all glasses, sunshine related or not, share that feature of altering the lens through which we see the world; whether that's by giving a bit of shade when the sun has got his hat on, correcting our eyesight itself, or even tweaking our memories with a metaphorically rose-tinted pair.
As someone with relatively bad vision, (I'm about a minus-3-point-something), I'm always so grateful each morning to pop in my contact lenses or pop on my specs.
But a new type of vision enhancer came to my attention recently after seeing an ad in a local magazine, because there's now a pair of glasses to correct colour-blindness. (And I mean the real thing, not the affliction suffered by pop-star Darius in the early-Noughties…)
"Give the gift of colour" – the flyer read, alluring potential customers with the prospect of days and nights in all their technicolour glory.
The glasses use a new technology and, for those living with colour-blindness, wearing them can be life changing; some spoke about their moods rocketing upward as they enjoyed abundant tones.
 Now we've heard it many times before but perception really is everything. How we perceive the world (the lens we choose to wear), often rather than the reality itself creates our life experience.
When explaining his faith, C. S. Lewis famously said that he believed in God like he believed in the sun, "not because I can see it", he said, "but because by it I can see everything else." It was his lens.
And as Oscar Wilde wrote: "we are all in the gutter; but some of us are looking at the stars."
So as you, Zoe and the prod squad, (and any lucky listeners out there) head to Glastonbury this weekend to party in musical and muddy communion, your eyes can thoroughly revel in the stages just below those stars. (And the rest of us? Well, we'll just have to rely on the camera lenses and microphones of the wonderful crews to beam all those highlights to our tellies and radios!)