Main content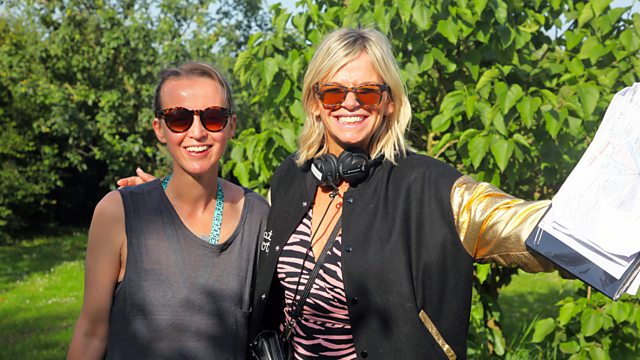 Glastonbury 2019
A star-studded Friends Round Friday live from Glastonbury, with live music from Travis, Sheryl Crow and Bjorn Again as the team explore the UK's biggest festival.
The Zoe Ball Breakfast Show is live from Glastonbury Festival for the very first time with a star studded Friends Round Friday. There's live music from Sheryl Crow, Travis and Abba tribute act Bjorn Again as well as a host of showbiz guests, including Basil Brush and Kylie Minogue as she prepares to perform in Glastonbury's famous Legends slot on the Pyramid Stage. Zoe also pops to the Worthy Farmhouse to get the low down from the festival organiser Emily Eavis.
Along with Tina Daheley on news, Richie Anderson on travel and Mike Williams on sport, she and the team explore the length and breadth of Glastonbury and have the best start to your morning.
There's also weather with Carol Kirkwood, a daily Pause For Thought, as Zoe entertains the nation with fun for the family from the UK's biggest festival!
Pause For Thought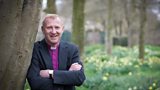 From Peter Hancock, Bishop of Bath and Wells:
Louis Armstrong was famous for his jazz trumpet and is particularly remembered for performing 'What a Wonderful World'. He believed music was something people had in their soul, welling up from within. 'Musicians' he said 'don't retire; they stop when there is no more music in them.' And Glastonbury celebrates the fun and enjoyment we all get from music. 
However, Benjamin Disraeli, the former Prime Minister once said: 'Most people die with their music still locked up inside them.' What a sad thought that is! For if music helps us express what's in our minds and hearts, and the things we long for, we need to unlock it. For there's no doubt that music lifts our spirits and changes us. Noel Gallagher was right when he said: 'Music is something which changes people's lives.  It has the capacity to make people's lives better.' 
I live nearby in the beautiful Cathedral City of Wells. Wells gets its name from the wells of water which spring up within the gardens of the Bishop's Palace. That is what first brought people to this area and why people have lived here ever since.  Last summer we had weeks of dry weather and I wondered if the wells would dry up and the water would stop flowing. But it didn't. 
Night and day, every day, winter and summer, for thousands of years, the water continues to flow. That water reminds me of God's love which also flows continually, which we see in the world God has created, the wonderful world which Louis Armstrong sang about.  God's love, the Bible tells us, 'never ends.'  It flows for ever. 
But whilst the world is beautiful and wonderful, there is also much that needs changing.  There is simply too much greed, violence, hatred and suffering in the world.  As Glastonbury gets underway however my hope is that as well as enjoying the music we let the music – and I would also say 'let God' - change us, so that together we make the world a better place for everyone.
We must be people who change the world for good - for that is what the world desperately needs.