Main content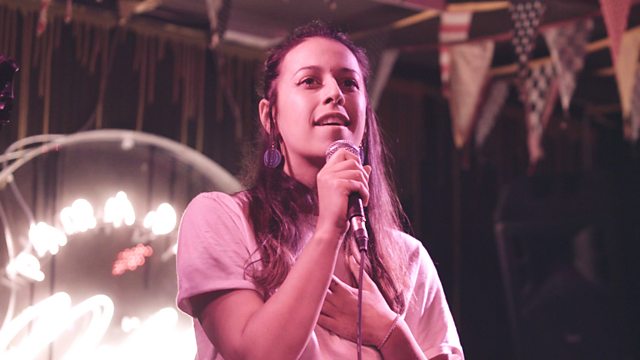 Spit it Out
Scottish rapper Bee discovers how her music, poetry and performance can help her recover and regain her confidence and help other rape survivors.
A documentary telling the story of aspiring rapper Bee's journey of recovery from sexual assault through music and friendship. Bee and her lifelong friends, Gael and Gracie make up the Honey Farm, the only existing all-female Scottish hip-hop group.
Unapologetic, funny and raw, they represent a new generation who uses its voice to break down stereotypes. They sing about mental health, female and LGBT empowerment - unusual topics in the male-dominated industry that is the rap scene. Two years after the attack, the film follows Bee at a crossroads. The incident empowered her to find her voice as a rapper, yet there are unresolved physical and emotional issues that she is still trying to overcome. Bee is confronted by a dilemma: anti-depressants help her deal with her trauma but make her numb and prevent her from creating.
Music has always been her way to cope but she is terrified to get off her medication. The film follows her as she starts the process of stopping her medication in order to confront her trauma and heal. Despite the important role her best friends and the Honey Farm play in her recovery, she realises that she must go on a personal journey towards recovery.
After finding the strength to stop her medication, Bee decides to leave for India in order to reconnect with her roots and find the inspiration to write. Through this journey, she realises that her spoken words can help other women open up about their own experiences. When Bee returns to Edinburgh, she needs to find the way to navigate her two careers and her personal journey.
Featured in...
Hip hop programmes on the BBC Scotland channel.

Documentaries to get you talking.