Main content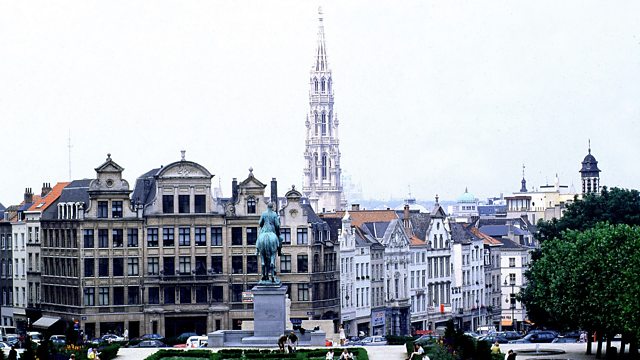 Music from Brussels
Music from the 2019 Klarafestival in Brussels. Presented by Fiona Talkington. With music by Mozart and Debussy.
Music from a festival in Brussels. Presented by Fiona Talkington.
Each year one national broadcaster in Belgium runs their own music festival, and tonight we have two works from this year's Klarafestival.
From a concert titled 'Looking for Salvation with the Devil as your guide', rising star in the world of conductors David Afkham leads the Chamber Orchestra of Europe in a Mozart concerto that presages the 19th-century obsessions with virtuosity (the devil's work) and which Mozart himself said would make the soloist sweat. Pierre-Laurent Aimard rises to the challenge in this performance.
The prize-winning Belgian Tana Quartet usually focus on contemporary works, but in the Klaradfestival this year, over a number of concerts, they outlined the progression of the string quartet from the days of Haydn and Mozart. As Goethe remarked about the 'new' spectacle of quartet playing: It is like a conversation between four intelligent people. Sometimes together, sometimes one after another, the art of debate supported with argument.
Mozart: Piano Concerto No. 15 in B flat, K. 450
Pierre-Laurent Aimard
Chamber Orchestra of Europe
David Afkham
Debussy: String Quartet in G
Tana Quartet
Featured in...
We broadcast more live and specially-recorded concerts and opera than any other station.