Main content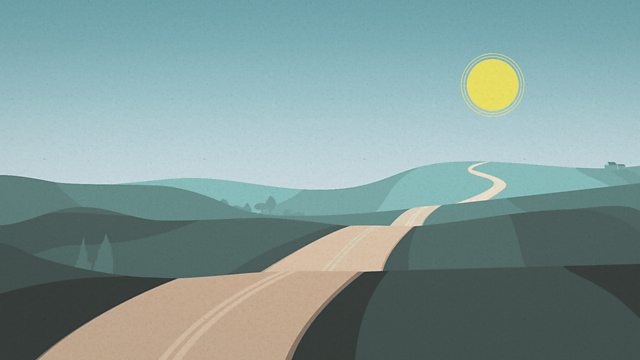 Bloomsday
In a special 'Bloomsday' edition of the programme, Stanley Townsend and Kathy Kiera Clarke journey through the city of Dublin, reading from James Joyce's Ulysses and other works.
This week's Words and Music is a special edition to celebrate 'Bloomsday' - an annual celebration of James Joyce's groundbreaking 1922 novel Ulysses. Taking place across one day (16th June 1904), Ulysses is a modernist retelling of The Odyssey, principally following the characters of Stephen Dedalus and Leopold Bloom through the city of Dublin. This programme follows the novel's own winding journey through Ireland's capital, from the shoreline of Sandycove, to the Freemason's Journal, the National Library of Ireland, Davy Byrne's Pub, right through to Molly Bloom's bed in Eccles Street. As we travel through the city, Stanley Townsend and Kathy Kiera Clarke read extracts from Ulysses itself as well as a host of other works - some referenced directly in Joyce's text such as the Iliad and Shakespeare's Hamlet, plus other writings inspired by Joyce's work. The programme also reflects Joyce's huge passion for music, with works by Wagner, Mozart, Rossini, Vincenzo Bellini and Friedrich von Flotow representing the author's love of opera. Elsewhere we hear two music-hall favorites alluded to throughout Ulysses - James Lynam Molloy's 'Love's Old Sweet Song' and 'Those Lovely Seaside Girls' by Harry B. Norris. Classic Irish folk songs also feature alongside songs by Radiohead and Dublin post-punk band Fontaines D.C., and listen out for a very special traditional number called 'Carolan's Farewell', played on the guitar once owned by none other than James Joyce himself.
You can also hear a discussion about James Joyce's book Finnegans Wake on BBC Radio 3's Free Thinking – Matthew Sweet's guests include Eimear McBride and New Generation Thinker Eleanor Lybeck.
Readings:
Ulysses - James Joyce
Lycidas - John Milton
My Grief on the Sea - Douglas Hyde
Iliad - Lotus Eaters episode - Homer, trans. Alexander Pope
Hamlet - William Shakespeare
Excerpt from the introduction to the 'Dictionary to Dublin', 1907 - E. MacDowel Cosgrave
James Joyce Interviews and Recollections' - E H Mikhail
'All About People' - gossip column The Princess's Novelettes magazine, 16th June 1904
Finnegans Wake - James Joyce
Big Fish - Daniel Wallace
The Sixteenth of June - Maya Lang
Producer: Nick Taylor
Music Played
Timings (where shown) are from the start of the programme in hours and minutes
James Joyce

Ulysses: Part 1 (Telemachus), read by Stanley Townsend

John Milton

Lycidas, read by Kathy Kiera Clarke

James Joyce

Ulysses: Part 2 (Nestor), read by Stanley Townsend

Douglas Hyde

My Grief on the Sea, read by Kathy Kiera Clarke

James Joyce

Ulysses: Part 4 (Calypso), read by Stanley Townsend

Homer, trans. Alexander Pope

The Iliad - Lotus Eaters episode, read by Kathy Kiera Clarke

James Joyce

Ulysses: Part 5 (Lotus Eaters), read by Stanley Townsend

James Joyce

Ulysses: Part 7 (Aeolus), read by Stanley Townsend

James Joyce

Ulysses: Part 8 (Lestrygonians), read by Stanley Townsend

William Shakespeare

Hamlet, Act 1 Scene 5, read by Kathy Kiera Clarke

James Joyce

Ulysses: Part 9 (Scylla and Charybdis), read by Stanley Townsend

E. MacDowel Cosgrave

Excerpt from the introduction to the 'Dictionary to Dublin', 1907, read by Kathy Kiera Clarke

James Joyce

Ulysses: Part 10 (Wandering Rocks), read by Stanley Townsend and Kathy Kiera Clarke

E H Mikhail

James Joyce Interviews and Recollections, read by Kathy Kiera Clarke

James Joyce

Ulysses: Part 11 (Sirens), read by Stanley Townsend

Anon

'All About People' - gossip column The Princess's Novelettes magazine, June 1904, read by Kathy Kiera Clarke

James Joyce

Finnegans Wake - Anna Livia Plurabelle, read by James Joyce and Kathy Kiera Clarke

James Joyce

Ulysses: Part 15 (Circe), read by Stanley Townsend

James Joyce

Ulysses: Part 16 (Eumaeus), read by Stanley Townsend

Daniel Wallace

Big Fish, read by Kathy Kiera Clarke

James Joyce

Ulysses: Part 17 (Ithaca), read by Stanley Townsend

James Joyce

Ulysses: Part 18 (Penelope), read by Kathy Kiera Clarke

Maya Lang

The Sixteenth of June, read by Kathy Kiera Clarke