Main content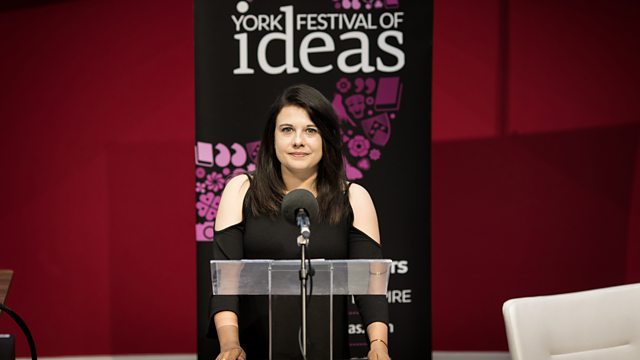 Sword to Pen: Redcoat and the rise of the military memoir
A long century of war culminating with British victory against Napoleon was marked by the emergence of a new kind of military memoir on the nature of war and its personal costs.
New Generation Thinker Emma Butcher on the publishing phenomenon that was the traumatised Napoleonic Redcoat - Recorded before an audience at the York Festival of Ideas.
The Napoleonic Wars, like all wars, had their celebrities. Chief among them, Wellington and Napoleon, whose petty rivalry and military bravado ensured their status as household names long after Waterloo. But these wars also saw the rise of a new genre of personal and sentimental war literature which took the public by storm. The writers were foot soldiers rather than officers, infantrymen like the Reverend George Gleig and John Malcolm. Both fought in some of the most decisive battles on the Continent but it is their written accounts of their daily lives, of the true nature of war, its personal costs and the terrors endured, which ensured their best-selling status. This is the story of the rise and rise of the military memoir, with foot soldier as hero, and the way his war stories were lapped up with horrified glee by the armchair readers back home, transforming the image of soldiering.
Emma Butcher is a Leverhulme Early Career Researcher at the University of Leicester and a New Generation Thinker on the scheme run by the BBC and the Arts and Humanities Research Council (AHRC) to select academics who can turn their research into radio. She is currently writing her second book, Children in the Age of Modern War, has written for the BBC History Magazine and made Radio 3 programmes on the Brontës, child soldiers, and children in art.
Emma Butcher on Kids with Guns https://www.bbc.co.uk/programmes/b09vz5lp
Emma Butcher on Branwell Bronte https://www.bbc.co.uk/programmes/p05770my
Producer: Jacqueline Smith