Main content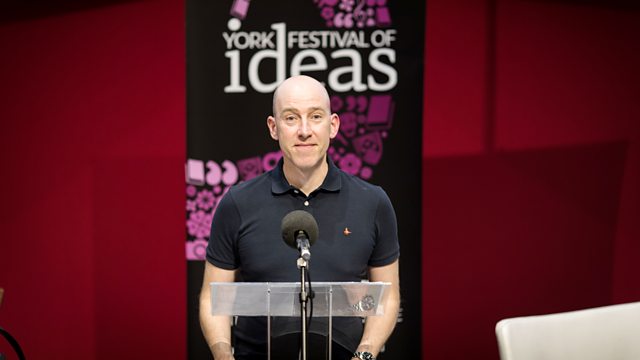 The well-groomed Georgian
To be clean-shaven was gentlemanly, so a new market emerged for shaving soaps, pastes and powders. But these products gave mixed messages on the essence of ideal man.
New Generation Thinker Alun Withey on what made 18th-century men shave off centuries of manly growth. Recorded before an audience at the York Festival of Ideas.
You can hear audience questions from the event as an episode of the BBC Arts&Ideas podcast.
To be clean-shaven was the mark of a C18 gentleman, beard-wearing marked out the rough rustic. For the first time, men were beginning to shave themselves instead of visiting the barber, and a whole new market emerged to cater for rising demand in all sorts of shaving products - soaps, pastes and powders. But the way these were promoted suggests there was confusion over exactly what the ideal man should be. On the one hand, razor makers appealed to masculine characteristics like hardness, control and temper in their advertisements whilst perfumers and other manufacturers of shaving soaps, stressed softness, ease and luxury.
So enter the world of Georgian personal grooming to discover the 18th century's inner man.
Alun Withey lectures in the Centre for Medical History at the University of Exeter and is a Wellcome Research Fellow and a BBC/AHRC New Generation Thinker. He has edited an essay collection on the history of facial hair (Palgrave), curated a photographic exhibition of Victorian beards in the Florence Nightingale Museum in London and has written for BBC History Magazine and History Today. He blogs at dralun.wordpress.com
Alun Withey on C16 medical history https://www.bbc.co.uk/programmes/p022kyp1
Alun Withey visits Bamburgh Castle https://www.bbc.co.uk/programmes/p036l4q0
Alun Withey's article about the C19th attitude towards beards https://www.bbc.co.uk/programmes/articles/31SKHd61RYxJBryrQ4NfmWJ/nine-reasons-victorians-thought-men-were-better-with-beards
Producer: Jacqueline Smith.
More episodes
Previous
You are at the first episode