Main content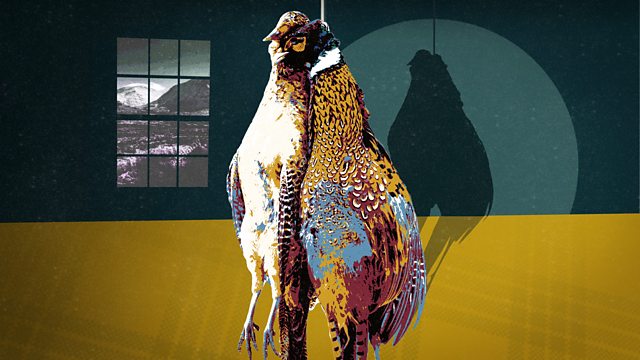 Episode 2: Loch, Meat Stock And Two Smoking Kippers
Starrring Meera Syal and Justin Edwards. Mrs Sidhu's hunt for the truth about Willie Kendrick's death leads to a tough choice.
Meera Syal stars as the catering sleuth from Slough hunting down a Highland killer.
With Castle Tannoch cut off by snowfall, Mrs Sidhu is - as usual - finding "clues" that give Inspector Burton stress headaches. Pills, a game pie and blood that turns out to be quite something else.
Mrs Sidhu soon has her nose in everyone's business on the highland estate, but it's their leisure pursuits that raise her eyebrows. Big Willie Kendrick's use of the old estate cottage certainly wasn't for corporate entertainment. And she is sure the maid knows more than she's letting on.
Meanwhile, Mrs Sidhu's son Tez proposes he needs a gun to protect her. And if that doesn't fluster her, hunky gamekeeper Callum has her heart fluttering with a proposal of a different kind.
As Mrs Sidhu probes deeper into the death of Willie Kendrick and the secrets of the troubled hunting lodge, she faces a difficult choice between her heart and her head for crime.
Cast
Meera Syal- Mrs Sidhu
Justin Edwards- Inspector Burton
Hamza Jeetooa- Tez
John Sessions- Sir Alex and Zukhov
Hilary Maclean- Jane and Kirsty
Okorie Chukwu- Robert and PC Williamson
Gordon Kennedy- Callum
Written by Suk Pannu
Recorded at Soundhouse Studios
Edited by Leon Chambers
Studio Managers - Wilfredo Acosta and Leon Chambers
Production Manager- Sarah Tombling
Directed by Marilyn Imrie
Produced by Gordon Kennedy
An Absolutely production for BBC Radio 4
Last on

Broadcast