Main content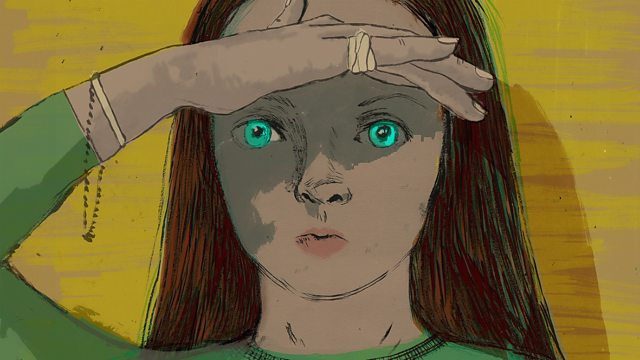 Obsession
Aleks explores how obsessive behaviour can spiral out of control and hears from people whose watching of others became uncontrollable, compulsive and all consuming.
Zachary, Stina and Andrea do not suffer from Obsessive-Compulsive Disorder but they all became stuck in obsessional loops after being triggered by an event in their lives which left them looking for answers. Their obsessions left them all with compulsions to watch and research others online, to seek the certainty they craved to stop the hurt they felt,. But Andrea learnt that "You'll never find the answers you're looking for, but end up chipping away at yourself." For her she believed her obsession and compulsion became a form of self harm.
Emma Stone is the Director of the National Centre for Cyberstalking Research at the University of Bedfordshire who explains how being engaged in a repetitive behaviour such as online stalking, in which the only reward is getting to look at someone online without getting any reciprocal energy back is not something that is going to raise your self-esteem. From her experience Andrea learnt that once you take something from online to offline you really are deciding who you are going to be and Zach discovered that if you really want to know who you are look at yourself online when no one is watching.
Francesca Cwynar who suffers from Pure O, a form of Obsessive - Compulsive Disorder shares how invisible her obsessive intrusive thoughts are and how she thinks social media mimics the intrusive thoughts people with Pure O experience.
Producer: Kate Bissell
Researcher: Laurence Cook
With thanks to Clea Skopeliti for consultation on OCD research.
Last on
Does having social media at our finger tips make obsessive behaviours easier?
Francesca Marie Cwyna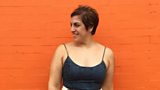 Francesca Marie Cwynar is from New Jersey and suffers from Purely Obsessional OCD, also known as Pure O, which  is a type of OCD in which a sufferer engages in hidden compulsions. Francesca believes that algorithms on social media mimic the intrusive thoughts of OCD.
Andrea Hubbert
In her early twenties comedian Andrea Hubbert's partner ghosted her and following the break up her obsessive stalking of him online almost crossed offline.  She told the story to an audience and was surprised at how many people came up to her to say "yes, I did that too".
Stina Sanders
Stina Sanders is a journalist who writes about her use of social media. Six years ago Stina's partner left her without explaining why and she turned to obsessively watching his social media accounts to try and understand why he had left her so she could find closure.
Dr Emma Short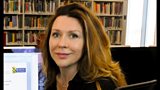 Emma Short is a Chartered Psychologist and Director of the National Centre for Cyberstalking Research (NCCR) at the University of Bedfordshire. Emma led the Electronic Communications Harassment Observation project (2009-2012),  one of the first to clearly define the cyberstalking relationship to mental health and the measurable impact caused by this form of abuse.
Zachary Stockill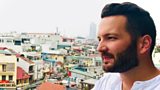 Zachary Stockill became interested in the subject of retroactive jealousy when he experienced it with his first love. Since then he has been helping others.  In 2013, Zach published the guidebook Overcoming Retroactive Jealousy and founded RetroactiveJealousy.com. Zachary also publishes a podcast called Humans in Love.
Katie d'Dath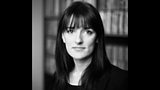 Katie d'Dath is a Cognitive Behavioural Therapist based in London who is a specialist in treating people with Obsessional Compulsive Disorder.
Broadcasts