Main content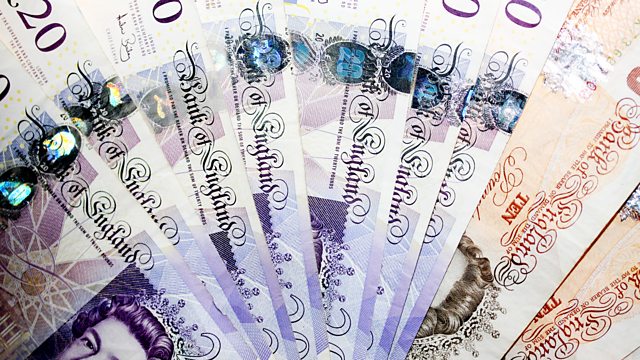 Money - in your pocket and in the bank
John Guy, Miatta Fahnbulleh, Paul Tucker and Alice Tapper join Andrew Marr to discuss the power of central banks and the trouble with private debt.
Andrew Marr discusses money, from central banks to personal finances. The historian John Guy looks back to the emergence of London as the financial centre of the world. His latest biography focuses on the life and world of Sir Thomas Gresham, Elizabeth I's banker – a flawed and ambitious man who dabbled in blackmail, fraud and adultery and left his widow saddled with debt.
Few of today's central bankers could match Gresham's tumultuous private life, but they do wield enormous power in the markets. Paul Tucker spent more than 30 years as a central banker and regulator at the Bank of England and sounds a warning against increasing the authority of technocrats.
Miatta Fahnbulleh is the Chief Executive of the radical economics think-tank, NEF, which aims to build a new economy from the bottom up and put more power in the hands of the people. She looks at the role central banks have to play in a Green New Deal and the impact of debt on the country and its citizens.
While government debt makes the headlines, personal debt is now at a record high, and could derail future confidence in the market. The behavioural economist Alice Tapper offers a guide to personal finances and argues for more openness when it comes to talking about what we earn and what we spend.
Producer: Katy Hickman
Last on
John Guy
Dr John Guy is a Fellow of Clare College, University of Cambridge, and also teaches on the Yale in London programme at the Paul Mellon Centre for Studies in British Art. 
Gresham's Law: The Life and World of Queen Elizabeth I's Banker is published by Profile Books
Paul Tucker
Sir Paul Tucker is former Deputy Governor at the Bank of England, the chair of the Systemic Risk Council, and a Fellow at the Harvard Kennedy School. 
Unelected Power: The Quest for Legitimacy in Central Banking and the Regulatory State is published by Princeton University Press
Miatta Fahnbulleh
Miatta Fahnbulleh is the Chief Executive of NEF, the New Economics Foundation think tank
Alice Tapper
Alice Tapper is the Founder of Go Fund Yourself, an online platform and community with a mission to make personal finance relatable. She also works with start-ups and financial institutions to help them develop new products and communications.
Go fund Yourself: What money means in the 21st Century, how to be good at it and live your best life is published by Anima
Broadcasts