Main content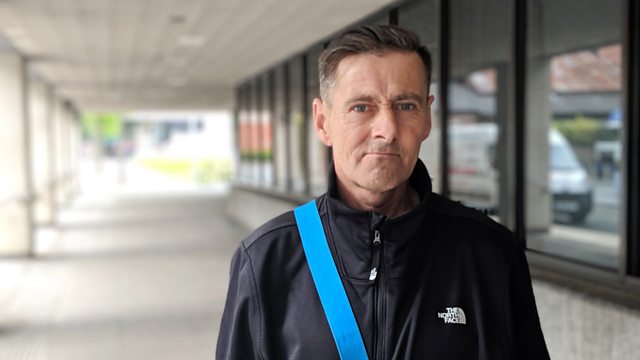 Gary: homeless and needing help
Gary has schizophrenia and is homeless. He has slept rough in Manchester for years. Mayor Andy Burnham pledged to end rough sleeping by 2020 - but how is it working in reality?
Gary is homeless, and up until very recently, slept rough on the streets of Manchester. He's confused as to why a happy childhood with his dad and a good upbringing has led him to his current position. As he puts it: "I don't know where I went wrong." But like many people on the streets Gary is mentally ill, diagnosed with schizophrenia, and despite still bearing the scars and addictions of homelessness he has a curious mind and has found himself with some questions. How did he slip through? Why has he found it so hard to get help?
The Mayor of Greater Manchester Andy Burnham has a high-profile ambition to end the need for rough sleeping by 2020. Gary supports the ambition of A Bed Every Night and thinks it's right that someone is prioritising the problem, but unlike most reporters and commentators he's used it. And he explains why for him, it was not a straightforward process.
With Amanda Croome, the Chief Executive of Manchester's Booth Centre for the homeless, Gary asks about the struggling services which Amanda says make delivering help harder all over the country. Nick Buckley of the charity Mancunian Way, describes the changes he's seen on the streets in just ten years. And Gary talks his friend Robin about her experiences on the streets, and to mental health workers about sharing emergency accommodation with strangers. Can we expect charity workers to provide a level of care that's comparable to health professionals?
Gary wants to put his questions about the Bed Every Night scheme to Andy Burnham himself, giving his street level view of homelessness.
Presented by Gary.
Produced by Kev Core.
Last on
Broadcasts