Main content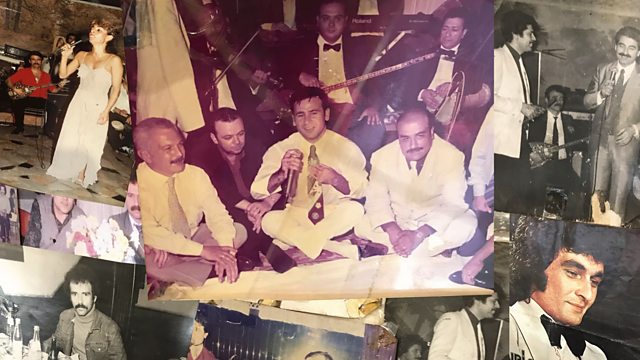 Istanbul's Factory of Tears
Isobel Finkel is in Istanbul, where the kitsch, melancholy and forbidden sounds of the 70s are being rediscovered by a new generation of young people.
Writer Isobel Finkel takes us to Istanbul, where art and censorship are never too far apart. The state's attempts to protect citizens from illicit sounds have taken absurd forms over the years, from the banning of all Turkish-language music from the radio in the early 30s to more recent attempts to control and interfere with Arabesk, the kitsch and mournful soundtrack of the 70s and 80s which was excluded from the radio even while it was so popular it made up for three-quarters of the country's record sales.
We travel to the IMC, a vast modernist complex in the heart of Istanbul's old city that once formed a production line for Arabesk; a community unto itself where agents, record producers and record shops all crowded in on top of one another. Musicians seeking to make their name in Turkey of the 70s and 80s would turn up and audition on the steps of the IMC, where they found fame, fortune and official censure.
Isobel interviews producers, fans and stars of the genre to find out what the state was so troubled by - and speaks to a new generation of musicians who are rediscovering and reworking these once-forbidden sounds in today's Istanbul.
Presenter: Isobel Finkel
Producer: David Waters
An SPG production for BBC Radio 4
Last on