Main content
Diego Maradona, Sweat, Catch 22, Elif Shafak, Manolo Blahnik
Sweat at London's Gielgud Theatre , Asif Kapadia's Diego Maradona documentary, Catch 22 on Channel 4, Elif Shafak's new novel, Manolo Blahnik at Wallace Collection.
Sweat, starring Martha Plimpton was a sel-out success when it premiered at London's Donmar Warehouse last year. Now it's got a West End transfer to the Gielgud Theatre
Asif Kapadia won an Oscar for his biopic about Amy Winehouse. Now he's looking at Diego Maradona's extraordinary career as the finest footballer in the world and also his unravelling life off the pitch
George Clooney appears in and is a producer and director for a new TV adaptation of Joseph Heller's Catch 22 on Channel 4
In Elif Shafak's new novel 10 Minutes 38 Seconds in this Strange World we look backwards from the death of a prostitute. In flashback, she remembers her life and reflects on the changing nature of Turkish society
The shoe designer Manolo Blahnik has staged an exhibition of his footwear at The Wallace Collection in London, drawing inspiration form the paintings and objects on display there
Rajan Datar's guests are Linda Grant, Deborah Orr and David Hepworth. The producer is Oliver Jones
Podcast suggestions:
Linda: the British Music Experience in Liverpool
David: High Maintenance TV series
Deborah: Killing Eve
Rajan: Jumpa Lahiri -The Namesake, soul music and Tahnee Lonsdale at Dellasposa
Diego Maradona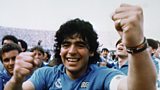 Diego Maradona is in cinemas, certificate 12A
Sweat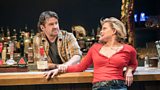 Sweat is at the Gielgud Theatre in London until 20 July. 
Image: Johan Persson
An Enquiring Mind: Manolo Blahnik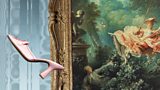 An Enquiring Mind: Manolo Blahnik is at the Wallace Collection in London until 1 September. 
Image (c) The Wallace Collection
Elif Shafak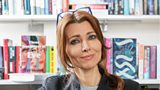 10 Minutes and 38 Seconds in This Strange World by Elif Shafak is published by Viking. 
Catch 22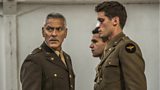 Catch 22 starts Thursday 20th June at 9pm on Channel 4.
Subscribe to the Saturday Review podcast
Podcast
Sharp, critical discussion of the week's cultural events, with Tom Sutcliffe and guests