Main content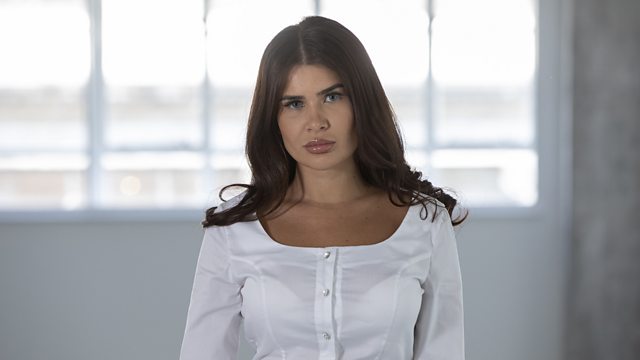 Following the stories of immigrants desperate to stay in the UK and the lawyers tasked with helping them. Some bring investment and jobs, others come for asylum and sanctuary.
Last year, nearly 700,000 people from outside the EU applied to live in the UK – but not everyone was successful. With our immigration system coming under increasing scrutiny, this series follows the stories of those desperately trying to stay in the UK and the lawyers tasked with helping them. While some immigrants bring with them the prospect of investment and job creation, others come for asylum and sanctuary. All are determined to make Britain their home – but it will be up to their lawyers to convince the Home Office to let them stay.
Amongst those hoping to live here is 27-year-old Russian student Valeriya, who moved to the UK when she was 15 years old. Valeriya is on her 5th student visa and is now applying for an entrepreneur visa. These visas were set up to attract investment from outside the EU by those with over £200,000 to put in to a UK business and Valeriya's father is lending her the money to set up her own fashion label.
But gone are the days when a large cheque was enough to guarantee success, and Valeriya's lawyer Anne Morris is concerned that her business plan is not adequately detailed to pass scrutiny by the Home Office.
Whilst Valeriya is convinced that her business plan and investment fund should guarantee her success, at the other end of the scale is Dillian, who fled Trinidad and Tobago and is now one of the 30,000 people who claim asylum every year in the UK.
To make a successful asylum claim, Dillian and his lawyer Mike McGarvey must prove he's unable to return home for fear of persecution. As a high-profile gay man Dillian claims his life would be in danger were he to return – but it is up to Mike to interrogate his story and make sure it stands up to examination by the Home Office.
As an asylum seeker, Dillian has to live on benefits of £37.75 per week and is not permitted to find work but, in Scotland, Ajmal is at loggerheads with the Home Office over his plans to bring over some Indian chefs to work at his new restaurant.
Ajmal has ambitions to set up one of the largest Indian restaurants in Glasgow, but because he will also offer a takeaway service the Home Office does not consider it a role for skilled workers and so will not permit him the visas required. Ajmal is convinced that bringing just two Indian chefs into the UK would enable him to run a restaurant serving 3000 meals a week and creating up to 80 local jobs – and is trusting in lawyer Darren Stevenson to put his case to the Home Office.
For Ajmal, the Home Office decision will determine the success or failure of the next step of his business – but for 30-year-old Rashed, his legal status is literally a matter of life and death. Rashed has Crohn's disease and were he return to his native Bangladesh, would die as the medicine required for his treatment is not available there. He came to the UK as a student, but his visa expired over five years ago and since then he has lived here with no valid visa and has been receiving free treatment from the NHS. After a series of failed visa applications, lawyer Ousman Noor is representing Rashed for no charge – arguing his right to stay here on humanitarian grounds.
With each immigrant bringing their own financial or humanitarian reasons for staying in the UK this film asks who should be allowed to stay and why. The so called "Golden Visa" applications such as Valariya's raise more than £400 million a year for the exchequer, whilst asylum allowance alone costs the government £81 million in benefits. But is this the basis on which visa decisions should be made? What are the legal arguments that each lawyer can bring in favour of their clients and who will ultimately get to stay in the UK?
More episodes
Previous
You are at the first episode
Clips

Credits
| Role | Contributor |
| --- | --- |
| Executive Producer | David Clews |
| Executive Producer | Sam Grace |
| Series Producer | Gaynor Davies |
| Production Company | Twofour Broadcast |