Main content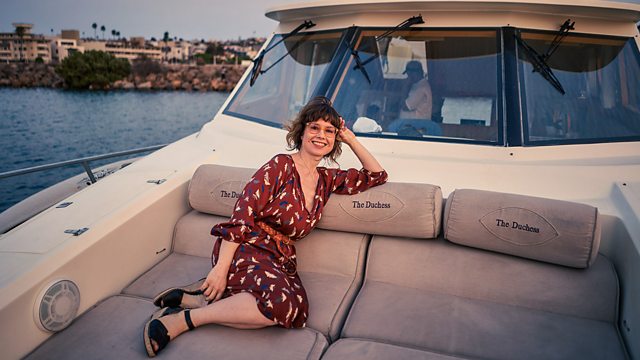 Katie Puckrik explores the 1970s American music phenomenon of Yacht Rock, a halcyon period of Los Angeles studio craft that married R&B with themes of longing, aspiration and melancholy.
Part one of Katie Puckrik's voyage through a halcyon period of Los Angeles studio craft when studio-based artists like The Doobie Brothers, Steely Dan and Hall & Oates produced the smoothest R&B and married it to adult themes about longing, aspiration and melancholy.
In its day this music was never identified as a genre, but in the 21st century, in a nod to its finely crafted nature, it has come to be known as Yacht Rock. Katie's account of Yacht Rock is both the soundtrack of her American teen years and a re-appraisal of a critically neglected era of music, when the sophisticated smooth sounds of the West Coast were a palliative for an America in turmoil.
Starting with the forerunners of this soft sound, Katie looks at the singer-songwriters of Laurel Canyon as well as soft rock pioneers such as the band America whose songs offered Americans an escape from economic depression at home and the enduring conflict in Vietnam abroad. Popularised by a boom in FM radio stations, this smooth, easily digestible sound found mainstream appeal. Katie argues that the pure Yacht sound was born in 1976 when seasoned session musician Michael McDonald joined The Doobie Brothers. Alongside The Doobies' mellow tracks, Steely Dan and Hall & Oates also delivered perfect studio-engineered productions that remain as escapist and indulgent a listen today as they did when they were made.
The gleaming yacht sound was in part defined by a group of session players and composers, including McDonald, who played across the range of 'Yacht' bands, informing their specific tone and level of musicianship. In this film, one such musician, Jay Graydon, talks about the Yacht phenomenon and being part of the scene back in the day. Meanwhile John Oates reveals some of the inspirations behind his hit 'She's Gone'. Other contributors include producer Mark Ronson and JD Ryznar, creator of internet hit, the Yacht Rock Show.
Credits
| Role | Contributor |
| --- | --- |
| Presenter | Katie Puckrik |
| Director | Ben Whalley |
| Executive Producer | Franny Moyle |