Main content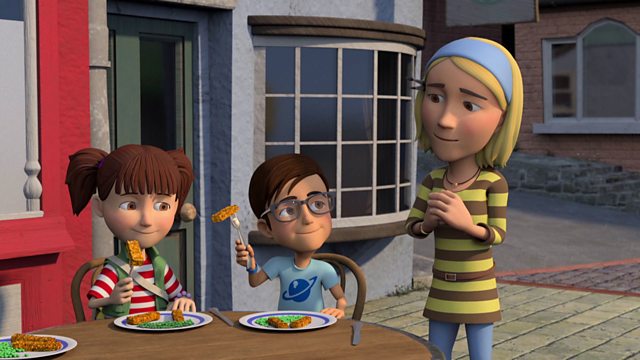 Tha Penny a' cur cùisean droil sa chidsin ach chan eil Shane fada a' dèanamh plana ùr. Penny causes chaos in the kitchen, but it doesn't take Shane long to hatch a new food plan.
Tha Shane toirt cuireadh do Penny a chuideachadh sa chidsin ach 's ann a tha i a' milleadh an smùr-arain son na meuran-èisg a th' air clàr-bidhe an là! Ge-tà, 's ann a tha Mario e fhèin a dèanamh mearachd a tha gu bhith na chuideachadh mhòr do Shane!
Shane invites Penny to help him in the kitchen, but all poor Penny manages to do is ruin the last of the breadcrumbs for today's special - fish fingers! However, Mario makes his own mistake, which actually ends up being of great use to Shane!