Main content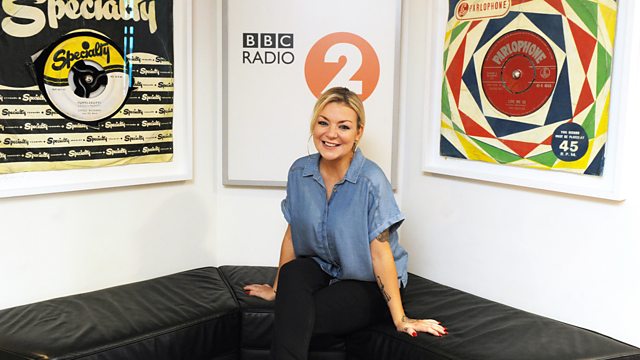 Sheridan Smith
Sheridan Smith tells Zoe about starring in Joseph with Jason Donovan. Zoe invites 500 Words illustrator Jarvis to play Hit, Miss Or Maybe with the hottest music right now.
Wake up and embrace the day with Zoe Ball! Actress Sheridan Smith chats to Zoe about starring alongside Jason Donovan in the West End production of Joseph and The Amazing Technicolor Dream Coat. Zoe invites 500 Words illustrator Jarvis to play Hit, Miss Or Maybe with the hottest music right now. He reviews new music from Miley Cyrus, Ten Tonnes and The Shapeshifters.
Along with Tina Daheley on news, Richie Anderson on travel and Mike Williams on sport, she and the team have the best start to your morning. With celeb guests, quizzes, headlines, tunes chosen by listeners, and more music that you can shake a glitterball at!
Mike chats to former England football player Alex Scott after the Women's team beat Scotland at the weekend in their opening Women's World Cup. There's also weather with Sarah Keith-Lucas and a daily Pause For Thought from Tanya Muneera Williams, as Zoe entertains the nation with fun for the family!
Pause For Thought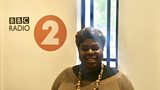 From Tanya Muneera Williams, cultural producer: 
I'm an all or nothing type girl, and the middle ground is often hard for me to find. I'm either on a no sugar no carbs diet, or I can be found in a corner eating cake, and that's in every aspect of my life. Take for example Ramadan, the Muslim month of fasting, as it approached I had several goals in mind, 1) Learn more verses of Quran, 2) do more prayers, 3) volunteer for a local charity, 4) complete 30 days of yoga yet again. The first few days were fine, but by day 7 I started slipping, and halfway through it became clear that I was not going to be able to make up all of the tasks on my tightly packed timetable. 
The feeling of failure stealthily crept in, for the one month in the year that I had actually carved out time, and I could not keep up with my own schedule. Comparing myself to those around me and on social media, it looked as if everyone but me was having this "spiritual experience". I started judging myself and thought everyone was judging me too, "where's your sense of discipline, if you're gonna flop this month, how are you going to be successful at life" ouch!! Towards the last few days of Ramadan whilst in a procrastinating slump, I got on the internet and started clicking on hashtags to find some form of poetic inspiration, I came across a quote that I had heard before, but it had never really bloomed inside of me until then. 
The 14th century Persian Sufi poet Hafez said: "Run my dear from anything that may not strengthen your precious budding wings. Run like hell my dear from anyone likely to put a sharp knife into the sacred tender vision of your beautiful heart". Within some Islamic teachings, the heart is the most important house of God. Could it be that I was responsible for desecrating my own temple? The reality hit that I was the only person doing the judging, this Ramadan achievement for me was not about timetabled activities but learning to run away from negative self-talk, and towards self-affirming words of love.