Main content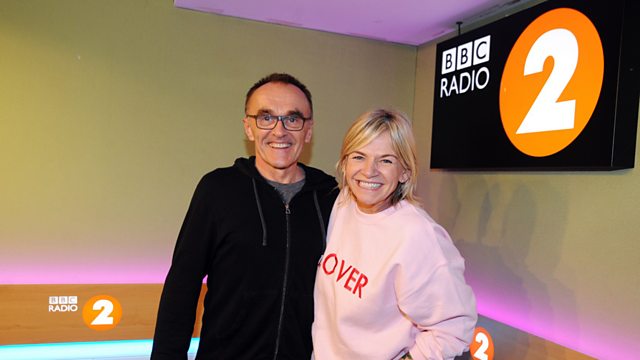 Danny Boyle
Director Danny Boyle chats to Zoe about working with Richard Curtis on his new film Yesterday.
Wake up and embrace the day with Zoe Ball! Trainspotting director Danny Boyle chats to Zoe about working with Richard Curtis on his new film Yesterday, where there is only person on Earth who remembers The Beatles.
Plus you share your wedding tips before Mike ties the knot on Saturday!
Along with Tina Daheley on news, Richie Anderson on travel and Mike Williams on sport, Zoe and the team have the best start to your morning. With celeb guests, quizzes, headlines, tunes chosen by listeners and more music than you can shake a glitterball at!
There's also weather with Matt Taylor, Boxer Josh Warrington previews his upcoming fight, a Pause For Thought from vicar Dave Tomlinson and listeners on the line as Zoe entertains the nation with fun for the family!
Last on
Music Played
Yazz

&

The Plastic Population

The Only Way Is Up

Wanted (Deluxe Edition).
Cherry Pop.
010.

Ed Sheeran

&

Justin Bieber

I Don't Care

No.6 Collaborations Project.
Atlantic.

Sam Smith

&

Normani

Dancing With A Stranger

The Soup Dragons

I'm Free

Weekender - Various Artists.
Columbia.

OutKast

Hey Ya!

Outkast - Speakerboxxx.
Arista.

Keith Urban

Drop Top (feat. Kassi Ashton)

Graffiti U.
Hit Red Records.

The Beatles

Back In The U.S.S.R.

The Black Keys

Go

Let's Rock.
Warner Bros.
9.

Kool & The Gang

Celebration

Kool & The Gang - The Singles Collect.
Phonogram.

Sheryl Crow

Still The Good Old Days (feat. Joe Walsh)

(CD Single).
The Valory Music Co/Big Machine Label Group.

Junior Giscombe

Mama Used To Say

And They Danced The Night Away.
Debutante.

Haircut One Hundred

Fantastic Day

Pelican West - Deluxe Edition.
Cherry Pop.
007.

David Guetta

Stay (Don't Go Away) (feat. RAYE)

My Fair Lady: Original Film Cast

Get Me To The Church On Time

My Fair Lady: Original Soundtrack Recording.
13.

Chris Rea

Let's Dance

Auberge EP.
East West Records.

The Beatles

Yesterday

The Beatles - 1.
Apple.
011.

The Beatles

Hello, Goodbye

The Beatles - 1.
Apple.
019.

Marshmello

Here With Me (feat. CHVRCHES)

Chesney Hawkes

The One and Only

The Coral

Dreaming Of You

The Crystals

Da Doo Ron Ron

The Best Of The Crystals.
Phil Spector Int.

Emeli Sandé

Extraordinary Being

X-Men: Dark Phoenix O.S.T. (Various Artists).
Virgin Records.

M

Pop Muzik

Million Sellers Vol.16 - The Seventie.
Disky.

Morrissey

Wedding Bell Blues

California Son.
BMG Rights Management (UK).
Pause For Thought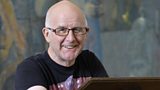 From Dave Tomlinson, writer and vicar at large: 
Yesterday, we returned from Umbria where I led a religious retreat in a beautiful Italian village, bathed in sunshine. I know…..it's a tough life being a priest! Among other things, we pondered poetry by American writer Mary Oliver, who died recently. Her poems gently marry her awe at the natural world with a deep sense of spirituality. For Oliver, there is no proof of God, but in moments of nature we get the best glimpses of Something beyond ourselves. She once said that she did her best to pursue a luminous life rather than a 'ho-hum' life. For her, a luminous life is one where we live in the world of ordinary things but awake to the wonder within them. 
A ho-hum life, on the other hand, she saw as one where we shuffle through the days, pretty much oblivious to the magnificence all around. Last week, I decided it was time to cut the grass – following my neighbour telling me I probably needed a scythe! But when I reached for the electric lead for the mower on a shelf outside the shed, I was stunned to see a collared dove sitting on a clutch of eggs in a ramshackle nest perched on my electric cable. For a moment that felt like an hour, the dove and I gazed into each other's eyes from a distance of about half a metre. The bird shuffled, but apparently, I was deemed ok, so I pulled up a seat and spent an extraordinarily happy few minutes contemplating this patient, nurturing mum (or dad). 
I thought about Jesus inviting us to consider the birds who live free and unfettered by worries and concerns over schedules, social media or latest fashions. I once met a man who'd lived a ruthless, bullying life, constantly trying to bend the world to how he wanted it. After a wake-up call personal tragedy, his life changed. Everyday before work he would stop by a lake and watch the ducks and swans for 15 minutes, which he said calmed his spirit and helped him approach life more compassionately, less wilfully. For me, prayer isn't head bowed, eyes closed but living attentively with life's simple pleasures….like, if I get the chance: staring into the eyes of a mother dove.
Broadcast