Main content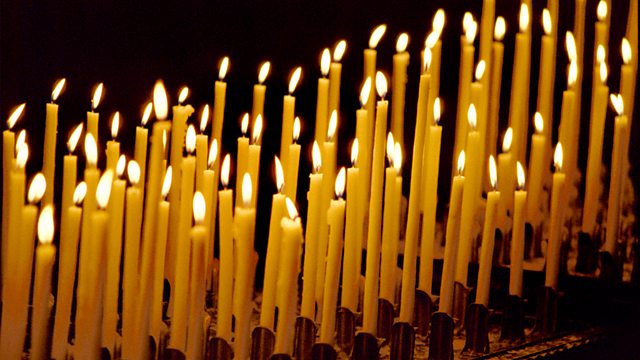 15/06/2019
A spiritual comment and prayer to start the day with Sarah Teather, UK Director of the Jesuit Refugee Service
A spiritual comment and prayer to start the day with Sarah Teather, UK Director of the Jesuit Refugee Service
Good morning.
Tomorrow is Trinity Sunday in the Christian calendar: a celebration of the central mystery of Christian life and faith – the mystery of God, who is Father, Son and Holy Spirit.
Probably the most famous depiction of the Trinity is the Russian icon by Andrei Rublev. I 've always been deeply moved by the picture. Complex theology is expressed with beauty and simplicity and there's such profound peace in the scene, yet it seems to dance with tenderness and mutuality.
The icon plays with an Old Testament story about hospitality. It is based on the encounter from Genesis between Abraham and three mysterious visitors, for whom Abraham hurriedly and unexpectedly prepares a feast. Having taken their fill of his food, the greater gift turns out to be theirs to give, as they announce news that his wife, Sarah, will give birth to a much longed-for son, Isaac, though both are now elderly. Hospitality opens up seemingly impossible new horizons.
"Do not forget to show hospitality to strangers", says the Letter to the Hebrews, "for by doing so, some have shown hospitality to angels without knowing it".
In Rublev's icon, the traces of Abraham's story are still visible in aspects of the landscape and the angelic appearance of the three persons of the Trinity, but now the table is an altar, and the meal a chalice. Abraham's place of hospitality becomes a place of God's hospitality for us: we gaze on the figures and find ourselves drawn into the scene, beckoned forward, to sit at the table and share in the mystery of the life of God.
O God, give us eyes to see you in the encounters that demand our generosity, and open our hearts to respond to your call to share in your life of love.
Amen.
Last on