Main content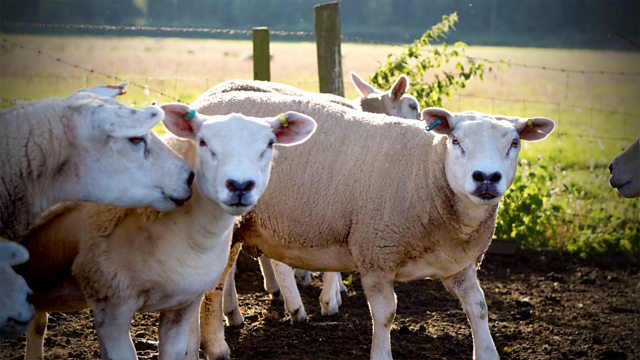 14/06/2019
Peggy makes an announcement and Lilian refuses to take no for an answer
Adam drives Peggy up Lakey Hill. She tells him how different it was when she was younger. There were far more farms with labourers out in the fields. Adam thinks she's been mischievous, being so secretive about the meeting.
When Jennifer finds out Lilian is planning on gate-crashing the meeting, she decides she and Brian will go after all. Lilian arrives and demands to be let into the meeting. Peggy invites her in. Before the meeting, Tony tells Lilian and Jennifer that the man with the dark 4X4 is Peggy's new financial adviser.
Peggy opens the meeting by telling everyone how she'd helped Henry with a 'Save our Planet' science project recently. It made her realise that, with the right support, farmers like them could make a real difference to the earth. Like Henry, she wants to save the planet. That's why she's called the heads of the family farms together. She wants to offer half a million pounds to whoever comes up with the best sustainable farming idea, judged by a panel of experts.
Lilian decides she'll prove to Peggy that she's just as capable as the others at coming up with an idea. Tony thinks Peggy's plan is just a grand gesture. It's like the will all over again.
Adam is proud that Peggy wants to make a difference in her small corner of the world.
Countryside Insights from The Archers