Main content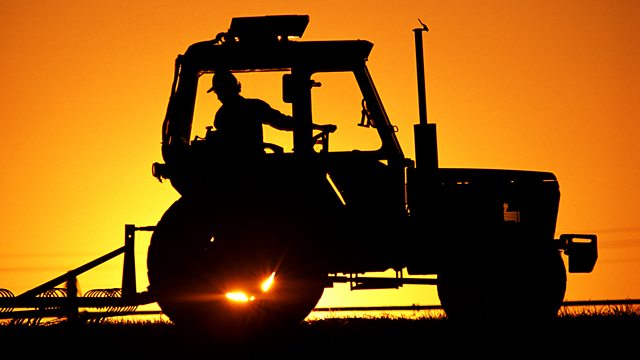 14/06/2019: Glyphosate resistance, insect poo, goose culling and nettle picking
Could this be the beginning of the end for glyphosate? Scientists at Rothamstead Research have found the early signs of resistance to the weed killer in UK blackgrass.
Scientists at Rothamstead Research have found the early signs of resistance to glyphosate in blackgrass here in the UK. Blackgrass is a widespread weed which grows in arable crops and the weedkiller glyphosate has been one of the most effective ways to control it. Other weeds in other countries have already evolved resistance - and although none of the UK's blackgrass population is yet resistant, this finding suggests it is a real threat for the future. A previous study estimated that loss of control by glyphosate could result in 10-12% reduction in UK cereal and oilseed production, potentially costing over £500 million per year.
Could insect poo hold the answer to reducing aphids on crops? We visit a company in Cambridge which breeds flies to produce larvae which are then dried, for pet food and wild bird food. But they're also selling the larvae waste product - known as frass - as an organic fertiliser and plant protector.
Farmers and landowners on the Orkney Islands are effectively boycotting a programme to eradicate stoats by preventing trappers from accessing their land. Stoats are not native on the islands, and the Scottish Government is spending 7 million pounds on a project to get rid of them because of the damage they do to ground nesting birds and the unique Orkeny vole. But farmers are angry over what they see as a lack of action to deal with another pest - greylag geese which devastate crops.
And Cornish yarg cheese is wrapped in the leaves of wild stinging nettles, but this year, the dairy that makes the cheese is struggling to find enough nettle pickers. Now students from Duchy College are exploring the best ways of growing nettles commercially to supply the dairy.
Presented by Charlotte Smith
Produced by Heather Simons
Last on
Broadcast