Main content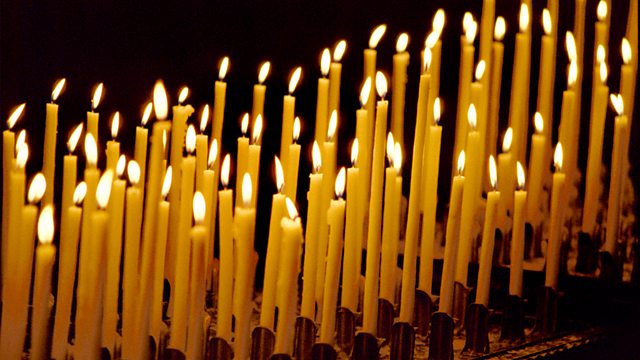 14/06/2019
Spiritual reflection to start the day with the director of a Christian arts charity, Fiona Stewart
Script
Good morning.
It's Donald Trump's 73rd birthday today.  I'll avoid any political comment, but it's funny to think of such a universally known figure blowing out the candles on a cake or jumping out of bed excitedly to open his presents. I don't even know what you give to a man who has a gold lift, and I'm not sure whether protocol permits a fire-topped cake to be so close to a serving president.
There are some things in life that are unavoidable regardless of your wealth, status or position. Benjamin Franklin said that 'In this world nothing can be said to be certain, except death and taxes.', but I think he should also have included something about the passing of time. All of us are subject to its impact on our minds and bodies, and if anything, the older we get, the faster it seems to pass.
A birthday is only a marker of the passing year, a time to reflect on how we are growing as we age. Rather than measuring whether we are getting richer, more powerful or more famous it's surely better to ask if we are becoming wiser, kinder and better with every year that goes by.
The apostle Paul encouraged Christian believers to live each moment with intention:
Be wise in the way you act toward outsiders; make the most of every opportunity.  Let your conversation be always full of grace, seasoned with salt, so that you may know how to answer everyone. 
Whether our tweets reach millions of people across the globe, or we only talk to one person today, it's helpful to begin by seeking to speak and act with grace and flavour, not letting time pass by without making the most of all that the day has to offer.
Father,
May we live each day with the intention of speaking with wisdom, kindness and goodness. May we make the most of every opportunity you give us today and every day.  Amen.