Main content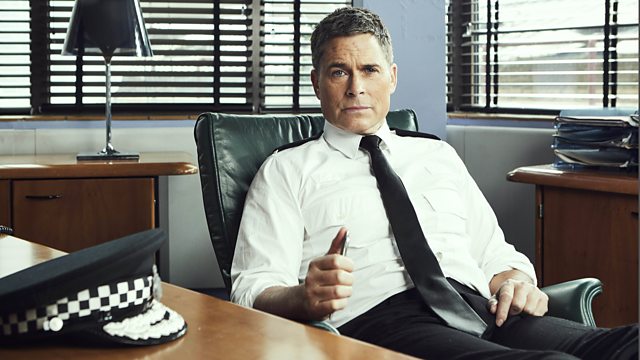 Rob Lowe, Russian Protest Art, Keith Haring
Rob Lowe, Brat Pack heart-throb and star of The West Wing, on his unlikely role as a chief constable in Boston, Lincolnshire. The retrospective of Keith Haring's art, in Liverpool.
Rob Lowe, the Brat Pack Hollywood heart-throb who went on to star in hit American series such as The West Wing and Parks and Recreation, talks to Kirsty Lang about his surprising role as a Chief Constable in Boston, Lincolnshire in ITV's darkly comic new series Wild Bill.
Live in Moscow Maria Kornienko outlines the repression and harassment faced by artists making work publicly critical of Vladimir Putin's regime, and the moves they are taking to counter this.
Keith Haring was also an artist and activist, in 1980s New York. He was prolific and commercially successful with his signature black line images of crawling babies, dancing figures, and barking dogs. A friend of Andy Warhol, Madonna, and Jean-Michel Basquiat, he used art to make political points about apartheid, nuclear weapons and the AIDS crisis. The first major retrospective of his work in the UK is about to open at Tate Liverpool. Co-curator Tamar Hemmes, and artist Samantha McEwen who became friends with Haring at art school in New York, discuss the art, life, and legacy of the pop artist.
Presenter: Kirsty Lang
Producer: Julian May
Rob Lowe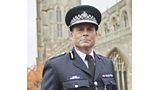 The 6-part series Wild Bill starts on 12 June 2019 at 9.00pm
Images - main image above and image to the left: Rob Lowe as Bill Hixon in Wild Bill.
Images credit: Kudos/ITV
Russian Protest Art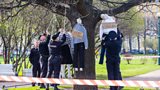 Keith Haring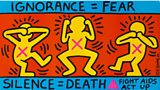 The Tate Liverpool's Keith Haring exhibition runs from 14 June to 10 November 2019.
Image: Ignorance = Fear   1989  poster
by Keith Haring 1958 - 1990
Image credits: Collection Noirmontartproduction, Paris
(c) Keith Haring foundation