Main content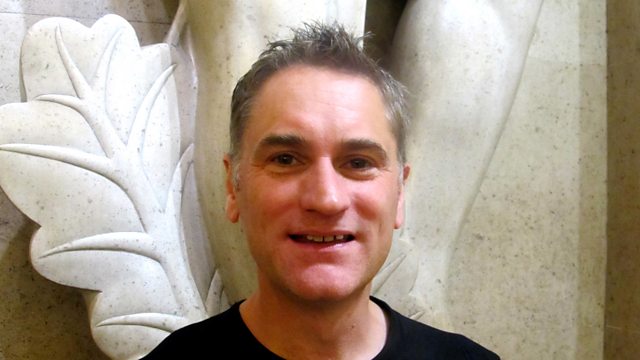 Net-Zero carbon target, Science Policy Under Thatcher, Screen time measures
Gareth Mitchell discusses the UK's net zero-carbon emissions target, new book Science Policy Under Thatcher and a closer look at the data belying health and technology studies.
Net-Zero Carbon Target
The UK is set to become the first member of the G7 industrialised nations group to legislate for net-zero emissions after Theresa May's announcement this week. The proposed legislation would commit the UK's greenhouse gas emissions to 'net-zero' by 2050, which would mean that after reducing emissions as much as possible, any remaining emissions would be offset through schemes such as planting trees or investing in renewable energy infrastructure. Dr Jo House, from the department of Geography at Bristol University, has spent time advising the government on previous carbon budgets and was there in the build-up to the signing of the Paris Agreement in 2016. She talks to Gareth Mitchell about the proposal, what it means for the UK's climate future and how realistic she thinks the targets are.
Science Policy Under Thatcher
30 years ago a new Prime Minister, Margaret Thatcher, told her officials - in a break from the norm - that she would keep a personal eye on science policy in her government. By 1987, the relationship between government, university research and industrial research would be changed utterly. Prof Jon Agar has been scouring The National Archives and a wealth of hitherto private communications that shed light on how her approach to science policy formed. His new book is out this week and he discusses the events with Prof Dame Wendy Hall, a young scientist in the 80s but now fresh to the programme from hearing announcements at the London Technology Week regarding large investment and an industrial strategy towards Artificial Intelligence and Machine Learning.
Screen Time Measures
If you are using evidence to inform your policy, you need to make sure that evidence is as robust as you think it is. David Ellis of Lancaster University tells Gareth about his team's recent work to evaluate a certain type of self-reporting, particularly involving studies into our well-being with regards to technology use. How much time do you spend with your device? Your answer might not be completely aligned with reality, as revealed by actual screen-time data. Unfortunately, many of the headline-grabbing papers we read regarding health and screen time are based on self-reporting questionnaires, which David suggests might require more scepticism.
Presenter: Gareth Mitchell
Producer: Alex Mansfield
Last on
Broadcasts

Take the Synthetic Voices and Personality Test