Main content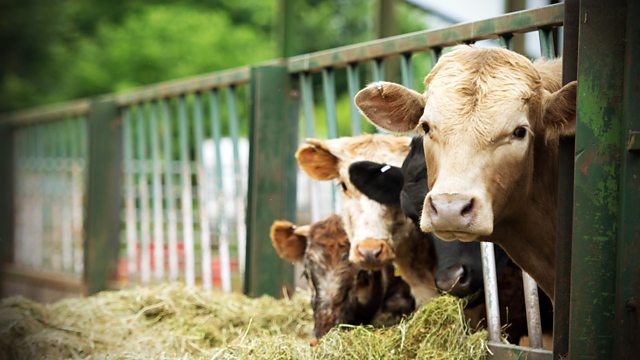 12/06/2019
Lilian finds herself out in the cold and Jim loses his temper
Lynda arrives at Greenacres and persuades Jim to let her in. She's brought him a gift: a folder filled with the speeches that his friends were going to make on his birthday. He takes the folder, throws it in the bin, and leaves. Jazzer wonders if Jim was just embarrassed about walking out on his birthday. Lynda doesn't think this rudeness is like Jim.
Susan stays late after work to help Pat with a delivery of weaners. Johnny, Tony and Tom are out. Susan tells Pat that she had a text from Adam saying they'd be naming their baby after her. Lilian arrives at the farm and discovers Pat and Tony have been invited to Peggy's meeting too. Their conversation is interrupted when the weaners escape. Lilian has no choice but to help round up the pigs. Lilian tells Susan that the text from Adam and Ian was a prank that clearly wasn't just sent to family members. Pat tells her it's just a silly joke. Susan doesn't think there's anything funny about it.
Lilian tells Pat she has no idea why she's not been invited. She thinks it's because Peggy has never liked Justin. Pat thinks Lilian should go and ask Peggy herself. Lilian says Peggy has had ample opportunity to get in contact. She isn't going to humiliate herself any further.
Countryside Insights from The Archers