Main content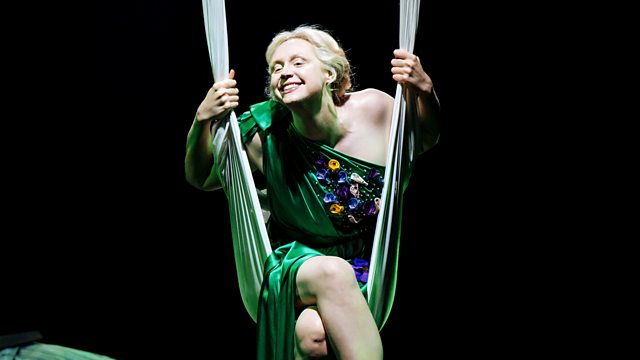 Gwendoline Christie, Get Up, Stand Up Now, Young Poets Laureate
Gwendoline Christie discusses playing Titania in A Midsummer Night's Dream; Zak Ové on his new exhibition Get Up, Stand Up Now about black creative pioneers; young poets laureate.
Gwendoline Christie, famous for playing warrior Brienne of Tarth in Game of Thrones, discusses her new stage role as the fairy queen Titania in Nicholas Hytner's immersive new production of A Midsummer Night's Dream.
Works by Steve McQueen, Lubaina Himid and Yinka Shonibare feature in a new exhibition Get Up, Stand Up Now at Somerset House in London, which explores the impact of 50 years of Black creativity in Britain and beyond. Curator and artist Zak Ové and artist Zoe Bedeaux discuss the themes and goals of the exhibition.
The Youth Poet Laureate of the United States, Kara Jackson, and Aisling Fahey, who was London's Youth Poet Laureate in 2014, discuss what they've discovered about each others' cities and the poetry being created there, on an exchange between young Poets Laureate in Chicago and London.
Presenter Kirsty Lang
Producer Jerome Weatherald
Gwendoline Christie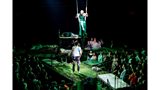 Gwendoline Christie and cast 
A Midsummer's Night's Dream
Photo credits left  
and above: Manuel Harlan
A Midsummer's Night's Dream is at the Bridge Theatre, London until 31 Aug



Get Up Stand Up Now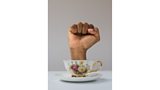 The True Crown
Copyright: Richard Rawlins
Get Up Stand Up Now
is at
Somerset House
from 12 Jun until 15 Sept