Main content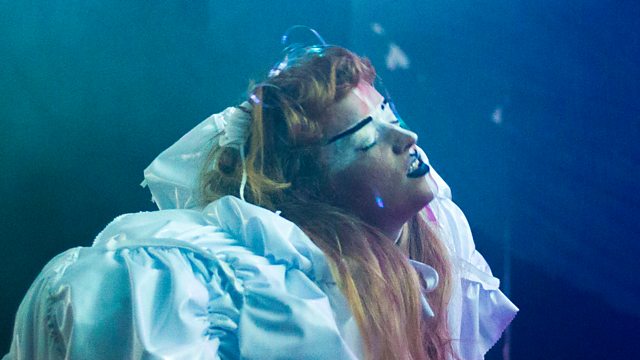 Post-Industrial Towns
Music writer John Doran seeks out the radical music being made in the margins of Britain. In this episode, he heads to the post-industrial belt of northern England.
Music journalist John Doran travels across the country in search of an underground movement of musicians, blossoming in the margins of Britain.
Artists of all stripes have been driven out of the city centres by soaring rent prices and hit hard by the dwindling revenues of the digital economy. But, untethered from the prospect of making any money and fuelled by the current political turmoil, a new wave of musicians is splintering away from convention to stage bizarre one-off performances that fly in the face of austerity.
They are living off-grid in the countryside, building their own instruments out of electronic junk, staging strange rituals with priests smeared in clay or even performing with a team of dancers dressed as anatomically correct vaginas which squirt cream over the audience.
Rather than moving to the capital to seek out the crumbling infrastructure of the music industry, they are self-releasing straight to the internet, teaching themselves how to edit via YouTube or avoiding recording entirely to put on unrepeatable live shows.
In this episode, John Doran heads to the East Midlands and Northern England where a musical underground is flourishing in the back rooms of Newcastle, the bedrooms of Nottingham and the phone boxes of Todmorden.
Contributors include Sophie Cooper, Nwando Ebizie, AJA, Richard Dawson and Urocerus Gigas from Guttersnipe.
Produced by Alannah Chance
A Reduced Listening production for BBC Radio 4
Image credit: Laura Kate Bemrose
Last on