Main content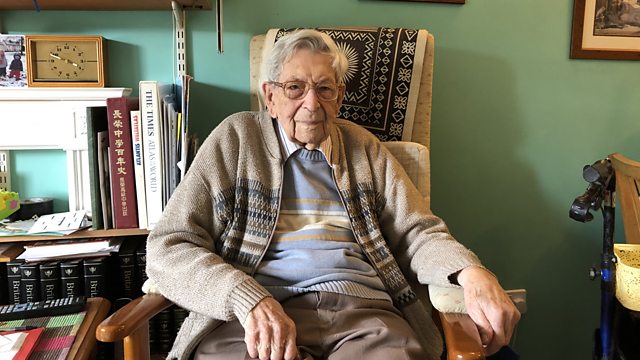 Like Children Fighting Over Toys
Looking to the future in the company of some of Britain's nearly 15,000 centenarians.
There's an estimated 15,000 people in Britain who have reached the age of 100 and received the famous telegram from the Queen. That's 0.02% of the overall population.
Over five programmes, we hear from some of them about the lives they've led, their experiences in the last 100 years, the lessons they've learned and how they view the future.
Bob Weighton is a supercentenarian. He's aged 111 and England's oldest man. In this episode, Bob, with remarkable eloquence and generosity, reflects on a full life spent in different parts of the globe. He looks around him at the world he now inhabits and considers what lies ahead for himself and the rest of us.
Produced by Alia Cassam and Alan Hall
A Falling Tree production for BBC Radio 4
Last on
Broadcasts