Main content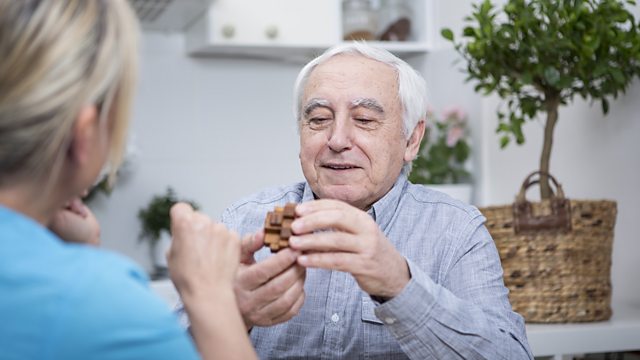 Alcohol labelling, Marathon mortgages, Dementia care
Improving alcohol labelling. Why mortgages are lasting longer. Improving the quality of life of people with dementia.
The alcohol industry hasn't updated health guidelines on labels, three years after they were updated and the recommended weekly intake was cut to 14 units for both men and women. A BBC Panorama investigation found only 14 out of 100 alcoholic products carried that information. The Portman Group which regulates the industry says it has until September to make the changes and discussions about how to best communicate the guidance are ongoing. The charity, Drinkaware, which isn't part of the Portman Group, is also working to help the industry improve labelling.
Mortgages that last beyond the traditional 25 years are becoming more usual and some loans now stretch to 30, 35 and even 40 years. The Building Society Association says 47 percent of their mortgages are now for more than 25 years, that's up from 19 percent in 2008. Paying back over a longer term means homeowners pay more interest but it does bring monthly payments down. Is it worth it? Our reporter, Jess Quayle, talks to homeowners about the types of mortgages they've taken out. We also hear from Paul Broadhead, the Head of Mortgages and Housing at the Building Society Association.
Our reporter, Samantha Fenwick, investigates ways to improve the quality of life for people living with dementia. She visits Salford University which is leading research into this. There are 850,000 people in the UK living with dementia right now. This will increase to over 1 million by 2025 and over 2 million by 2051.
Presenter: Winifred Robinson
Producer: Tara Holmes