Main content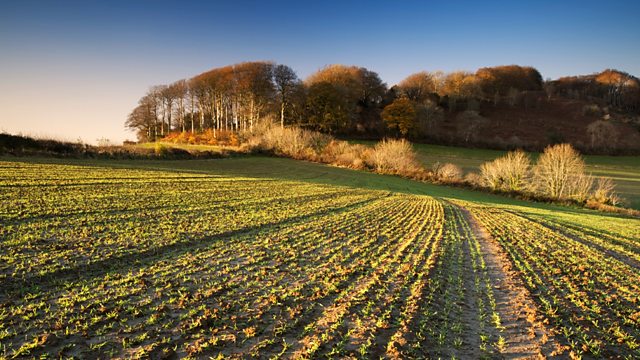 Water shortages; protecting crops; plastic-free dairy farm
Environment Agency is accused of complacency over low water levels. Wildlife groups want urgent action. Scientists say farmers shouldn't just rely on chemicals to protect crops.
Wildlife groups and fishing organisations want urgent action over low water levels. They say a lack of rain's threatening fish and other wildlife. A group, led by The Angling Trust accuses The Environment Agency of complacency. They're demanding a domestic hosepipe ban in parts of England.
Scientists say farmers need new approaches to controlling pests and diseases. Relying purely on chemicals won't work, and many of products are being banned. Rothamstead Research gives an overview at the start of a week-long look at crop protection.
An organic dairy farmer who's cutting out single-use plastic on his farm is a finalist in the BBC Food and Farming Future Foods category.
Bryce Cunningham farms on the very farm where Scottish poet Robert Burns ploughed the land.