Main content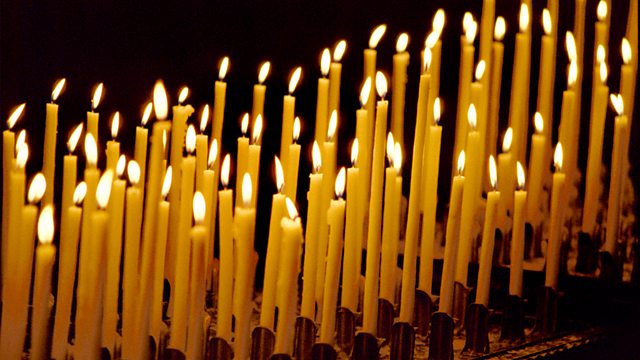 10/06/2019
Spiritual reflection to start the day with the director of a Christian arts charity, Fiona Stewart
Script
Good morning
Some years ago, as I was driving in the north of Scotland a fighter jet tore across the sky, disappearing into the horizon even as the sound of its engine reached my ears and the thought struck me that, at 27, I would never be a fighter pilot. I never had any ambition to fly a plane, so in career terms, it was irrelevant. What mattered in that moment was the revelation that my life had limits.
I've thought about that a lot. We encourage young people to pursue their dreams, to find their passion and go after it, but, as the hopeless X-Factor candidate who can't hold a note soon discovers, it's not enough just to believe in yourself. If you want to be a singer but you can't sing, then surely it's better to know that so you can pour your energies into what you can do. If you're a 27-year-old youth worker, it's quite unlikely that you'll ever fly a fighter jet up the A9, so probably best to concentrate on what you're good at.
I recently attended the funeral of friend who had died after a long illness at the age of 51. It was a sad occasion, but also a time filled with laughter, thankfulness and joy. As people shared stories of her impact on them, there was a very definite sense that she had lived every moment of her 51 years with the desire to share her faith in God and her love of people. And had done that well.
"Well done, good and faithful servant" are words that Jesus uses in a parable describing how we would like to be commended at the end of life. To hear those words is surely a worthy ambition.
Father God,
Take our ambitions, our dreams and our talents, and help us to use them well.  Amen