Main content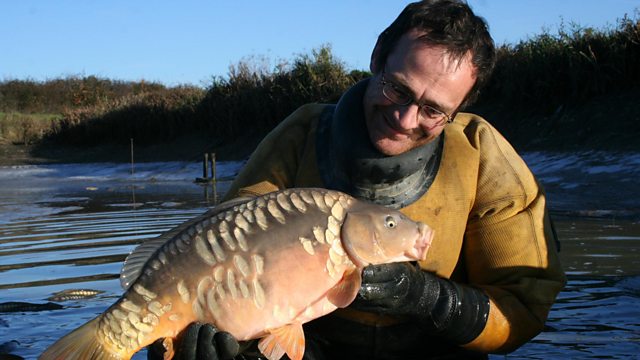 A Beautiful Fish
Verity Sharp visits a fish farm in West Sussex where carp are bred to grow fast and look beautiful.
Simon Scott is a passionate carp angler. He loves nothing more than sitting on the banks of a lake, waiting for the perfect fish to bite.
For more than a decade he's also been a fish farmer specialising in producing carp to stock angling lakes. He prides himself on breeding carp that grow fast and look beautiful. But what makes a 'beautiful' fish?
Verity Sharp joins Simon on his farm to meet the fish and see inside the hatchery, where the next generation of carp have only just hatched.
Producer: Heather Simons