Main content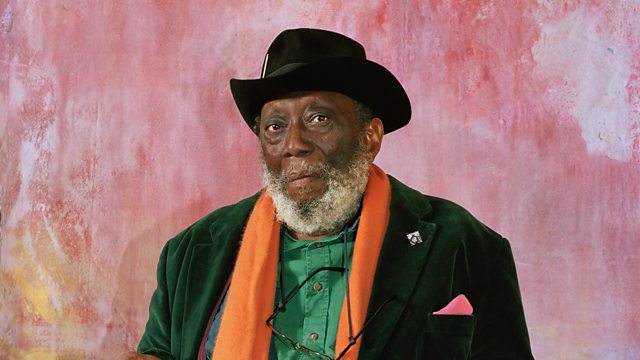 Gloria Bell, Wife at The Kiln Theatre, Frank Bowling, Brian Bilston, Wild Bill
Gloria Bell - a Chilean film moves to Hollywood, Wife at The Kiln, Frank Bowling retrospective exhibition at Tate Britain, Brian Bilston - Diary of a Somebody, Wild Bill on ITV.
Chilean director Sebastián Lelio's 2013 film Gloria has been remade for an English-speaking audience as Gloria Bell. Starring Julianne Moore it's extremely faithful to the original; what's new about it?
Wife is the latest play by Samuel Adamson which has just opened at The Kiln in London. Drawing on many influences including Ibsen's A Doll's House, it explores many decades of gay history
Guyana-born artist Frank Bowling OBE has lived in then UK since he was a teenager and been a painter almost as long. Now at the age of 85, Tate Britain is staging a retrospective exhibition of his abstract expressionist work. Comparisons are being drawn to Rothko, Pollock and Turner
Brian Bilston has been described as the Poet Laureate of Twitter. His new comic novel Diary of a Somebody follows his attempt to write a new poem everyday for a year
Wild Bill is ITV's comedy starring Rob Lowe as an American police chief constable who is transferred from Boston Massachusetts to Boston in Lincolnshire with hilarious consequences!
Tom Sutcliffe's guests are Jenny McCartney, Dea Birkett and Ekow Eshun. The producer is Oliver Jones
Podcast Extra recommendations:
Dea: Delighted by the return of big top circuses
Ekow: Faith Ringold at Serpentine Gallery. Also Get Up Stand Up and Kaleidoscope at Somerset House
Jenny: Lowborn by Kerry Hudson
Tom: MIke Nelson at Tate Britain
Wife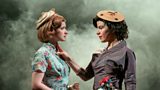 Wife is at the Kiln Theatre in London until 6 July
Image: Marc Brenner
Frank Bowling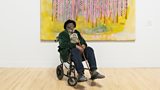 Frank Bowling is at the Tate Britain until 26 August
Photo: Matt Greenwood
Gloria Bell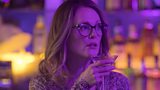 Gloria Bell is in cinemas now, certificate 15. 
Wild Bill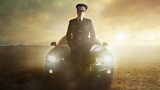 Wild Bill starts on Wednesday 12th June at 9pm on ITV. 
Brian Bilston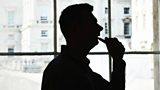 Diary of a Somebody by Brian Bilston is published by Picador. 
Podcast recommendations
Dea: delighted by the return of big top circuses
Ekow: Faith Ringold at Serpentine Gallery and Get Up, Stand Up/Kaleidoscope at Somerset House
Jenny: Lowborn by Kerry Hudson
Tom: Mike Nelson at Tate Britain
Subscribe to the Saturday Review podcast
Podcast
Sharp, critical discussion of the week's cultural events, with Tom Sutcliffe and guests