Main content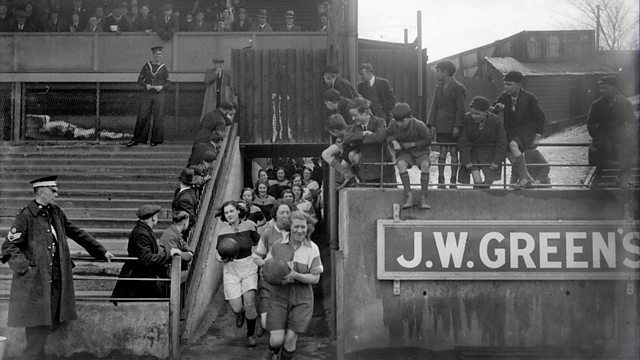 Weekend Woman's Hour: Women's Football World Cup, the word Wife, Chelsea Pensioner Helen Andrews
Women's Football World Cup, the meaning of the word wife, Chelsea Pensioner Helen Andrews and her experiences at Bletchley
We look ahead to the Women's Football World Cup in France with former England, Chelsea and West Ham player Claire Rafferty, BBC Women's Sports reporter Jo Currie and Gemma Clarke author of Soccer Women: the Icons, Rebels, Starts and Trailblazers Who Transformed the Beautiful Game.
The author Elif Shafak tells us about her latest novel 10 minutes 38 seconds In This Strange World.
The Violinist Nicola Bennedetti talks about her new album a collaboration with the jazz legend Wynton Marsalis.
The writer and journalist Francesca Segal tells us about her identical twin daughters born prematurely at 30 weeks and how her expectations of motherhood were shattered by their early arrival.
As part of coaching week talk to Louisa Arnold and Kim Johnson about Project 500, a scheme to inspire and support women to become sports coaches.
We hear about a new play Wife which explores the meaning of the word wife over 90 years with the director Indhu Rubasingham and Dr Rebecca Jennings lecturer in modern gender history at UCL.
As we mark D Day this week we hear from Chelsea Pensioner Helen Andrews one of thousands of women who volunteered for the British Army at Bletchley Park during the Second World War.
Presented by Jenni Murray
Producer: Rabeka Nurmahomed
Editor: Eleanor Garland