Main content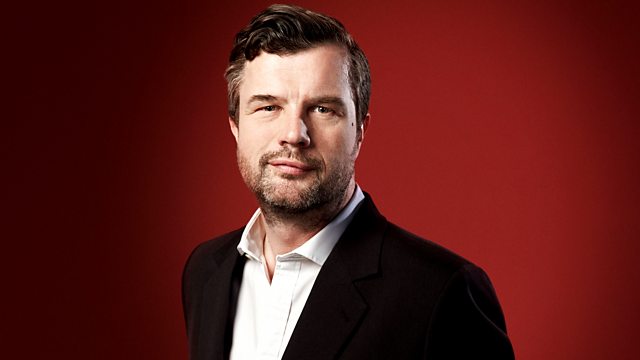 Friday - Petroc's classical picks
Petroc Trelawny presents Radio 3's classical breakfast show, with 'Take Five' artist Stephanie Childress plus the Proms Poetry Competition launch. Email 3breakfast@bbc.co.uk
Petroc Trelawny presents Radio 3's classical breakfast show. Today's programme includes music chosen by "Take Five" artist Stephanie Childress, a multi-talented conductor, director, soloist and chamber musician. Inspired as a very young child by seeing Nigel Kennedy perform, she rocketed to fame in 2016 when, as violinist, she wowed judges of the Young Musician of the Year competition. At the age of 16, Stephanie studied music at St.John's College, Cambridge and has conducted Beethoven's Ninth Symphony from the St. John's Chapel. Ian MacMillan also joins Petroc for the launch of this year's Proms Poetry Competition, plus our regular feature of the Friday Poem.
Each day this week our Take Five season explores and celebrates the world of music through the eyes, ears, hearts and minds of five stunning young performers.
Listen out for Stephanie Childress today. She will be appearing on Radio 3 throughout the day and will be performing live on In Tune this afternoon.
Email 3breakfast@bbc.co.uk
Music Played
Friday Poem (Proms Poetry Competition Winner 2018, 12-18 category)

"Ode to Oud" by Annabelle Fuller, read by Carolyn Pickles

"Take Five" Stephanie Childress' first choice

"Take Five" Stephanie Childress' second choice

"Take Five" Stephanie Childress' third choice

"Take Five" Stephanie Childress' fourth choice