Main content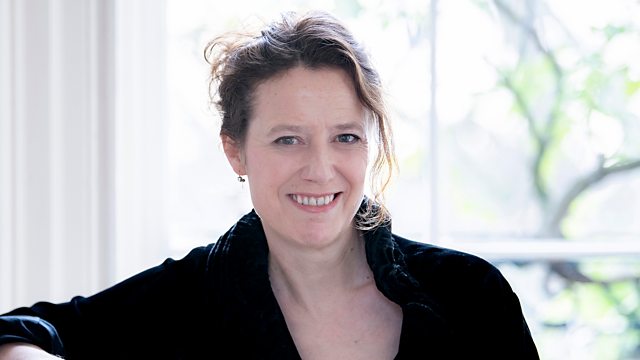 Lucasta Miller
Michael Berkeley's guest is writer Lucasta Miller. With Maria Callas, Clara Schumann and Hans-Werner Henze.
Lucasta Miller is a writer fascinated by the Romantic, and the dark excesses of the Gothic. Her latest subject is a poet, Letitia Landon, whose life was scandalous and whose sudden death is like a scene from a detective novel. In her day, Landon was an icon, hailed as a "female Byron" – and a favourite of the Brontë sisters, who were the subject of Lucasta Miller's previous book. Both biographies were years in the making, partly because they involved such meticulous research, partly because Lucasta Miller was at the same time writing journalism, editing books, teaching English to refugees, bringing up children and generally holding together a household, the other half of which is the singer Ian Bostridge.
In Private Passions, Lucasta Miller talks to Michael Berkeley about her lasting obsession with the gothic, and about the dark secrets concealed in Letitia Landon's life. The theme of dark secrets takes her to the first German Romantic opera, Weber's Der Freischütz, and the terrifying Wolf's Glen. She discusses too what biographers can bring to our understanding of music and chooses a song by Clara Schumann, written just as she was on the point of marriage to Robert. And in relation to her own husband, Lucasta talks honestly about how difficult the life of a professional musician is, both for them and for their family at home. Does husband Ian Bostridge make it onto the playlist? As she says, she felt she was damned if she chose him, damned if she didn't. So she does include him in the end, singing a lyrical song by Hans-Werner Henze which was written for Bostridge. Other musical choices include Maria Callas singing from Bellini's Norma, and the Bach cello suites played by Stephen Isserlis.
A Loftus production for BBC Radio 3
Produced by Elizabeth Burke
Last on

Broadcast