Main content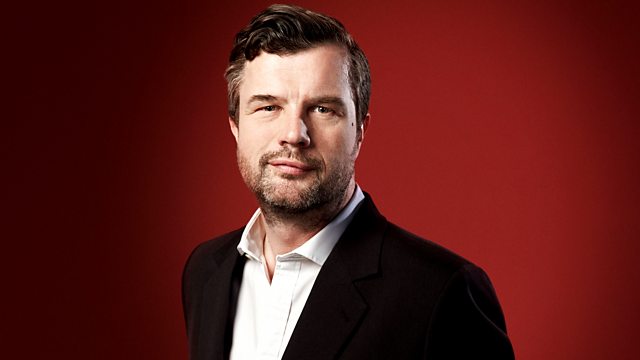 Thursday - Petroc's classical alternative
Petroc Trelawny presents Radio 3's classical breakfast show, including music chosen by 'Take Five' artist Soraya Mafi. Email 3breakfast@bbc.co.uk
Petroc Trelawny presents Radio 3's classical breakfast show. Today's programme includes music chosen by "Take Five" artist Soraya Mafi.
Each day this week we are celebrating and exploring a world of music through the eyes, ears, hearts and minds of five extremely talented young performers. Today, Soraya Mafi is that performer. Soraya is a Manchester born opera singer and is making a name for herself as one of the most outstanding young musicians on stage. Soraya's stunning voice is at home in Mozart as it is in Sondheim, Janacek, Monteverdi, Poulenc, Handel, Faure and Britten, composers whose music she has sung to rave reviews. Soraya has also been awarded the prestigious Maggie Teyte Prize and The RCM Lieder Prize.
Soraya will be appearing on Radio 3 throughout the day and will be performing live on In Tune.
Email 3breakfast@bbc.co.uk
Music Played
"Take Five" Soraya Mafi's first choice

"Take Five" Soraya Mafi's second choice

"Take Five" Soraya Mafi's third choice

"Take Five" Soraya Mafi's fourth choice