Main content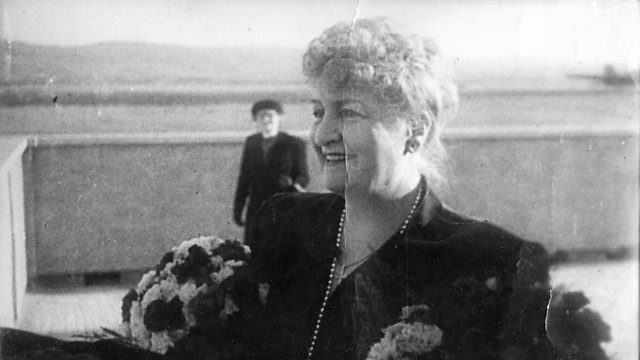 Welcome to the stage
Kate explores the life and legacy of Alma Mahler with biographer Cate Haste
Kate explores the life and legacy of Alma Mahler with the author of a new biography, Cate Haste.
Born in 1879, Alma has been hailed as the 19th century's first celebrity, but has often been defined by her complicated relationships with men, not least Gustav Mahler. 'Passionate Spirit: The Life of Alma Mahler' aims to shed new light, drawing from personal diaries and letters to paint a picture not only of a passionate lover, but a central figure in the Viennese cultural scene at the turn of the 20th century, a talented composer in her own right, and a supporter of music throughout her life.
In 1883 Alma's favourite haunt, the Vienna State Opera, was among the first theatres to adopt electric lighting, but it was the invention of gas lighting in the early 1800s that had already radically altered the experience of opera- and concert-goers. Goldsmiths lecturer Tamsin Alexander traces the historical changes and what it meant for audiences. With the complex technical facilities available in today's venues, lighting designer Bernie Davis reveals the tricks of his trade as he prepares for his 27th BBC Proms season, and pianist Christian Blackshaw explains why he prefers his stage dark.
Which encourages the most diva-like behaviour, straight theatre or the opera world? To compare the art forms, Kate meets the former actor and theatre director Christopher Luscombe, as he makes his operatic debut with Verdi's Falstaff at the Grange Festival.
And Una Monaghan, harpist, composer and researcher at the University of Cambridge, talks to Kate about the results of her work gathering evidence of gender imbalance in the traditional and folk music scene in Ireland.