Main content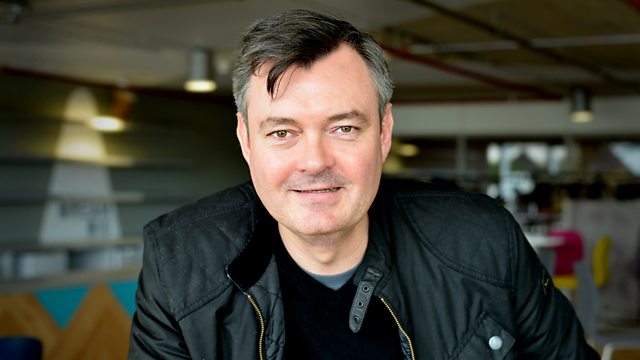 News Hacks, Martin Scorsese's Dylan movie, The Italian Job
Grant discusses the hotly anticipated Netflix release of Martin Scorsese's Rolling Thunder Revue: a Bob Dylan Story.
News Hacks - Rikki Brown's monthly comedy and satire show at Oran Mor returns this Sunday as a part of the line-up of The West End Festival. The show has become something of a Glasgow institution, with audiences' every month, looking forward to seeing the cast put the satire back into the saltire. The sharply observed script is given greater punch by the hugely talented actors delivering it and two of them: Des McLean and Elaine MacKenzie Ellis, will be on hand to tell us all about it.
Grant will discuss the hotly anticipated Netflix release of ROLLING THUNDER REVUE: A BOB DYLAN STORY by long-time collaborator Martin Scorsese. It documents the 'Rolling Thunder Review' Tour (1975-1976), through archive footage and interviews with performers from the tour along with Bob Dylan himself. It's the first time Dylan's been interviewed in 14 years (since NO DIRECTION HOME: BOB DYLAN – another Scorsese film)
He'll also hear about Papi Chulo, a comedy-drama about an unlikely friendship between a solitary and alienated television weatherman and a middle-aged Latino migrant worker. It's also darkly comedic reflection on class, ethnicity, and companionship in contemporary Los Angeles.
In the next instalment of our occasional series about writers and their bookshelves, our literary correspondent, Rebecca Smith visits with Ross Collins, the Children's Book Illustrator and Author, to leaf through his extensive book collection.
All that and this year marks the 50th anniversary of the making of the British cult classic movie The Italian Job; the ultimate celebration of 'cool Britannia'. Grant will discuss it in the company of the film's Producer, Oscar winner Michael Deeley, and the world's leading authority on the film, Producer, Director and Author Matthew Field, who has written a brand new book about it all entitled: 50 Years of The Italian Job
Don't Miss It!
Last on
Music Played
Scritti Politti

IB - Oh Patti

Nick Lowe

I Knew the Bride (When She Used to Rock 'n' Roll)

The Best Of Nick Lowe.
Columbia.

Aerosmith

Sweet Emotion

Aerosmith's Greatest Hits.
Columbia.
3.

Cheap Trick

IB - I Want You To Want Me (Live)

At Budokan: The Complete Concert.
Epic Legacy.
3.

The Associates

Party Fears Two

Generation 80's.
Ocho/Union Square.

Connie Francis

Who's Sorry Now

50's Number Ones Vol 3.
Old Gold.
Broadcast