Main content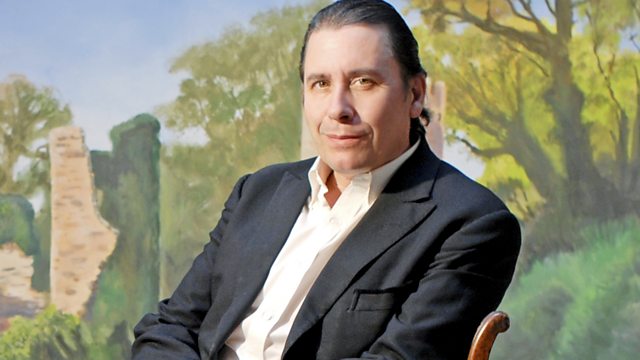 Richard Young and Roseanne Reid guest
Celebrity photographer Richard Young is Jools' guest, taking his picture and picking some of his favourite records. He's also joined by new artist Roseanne Reid, singing live.
Photographer Richard Young joins Jools, taking his picture and selecting some of the records that have most influenced him over the years.
Richard Young is one of the most significant social documentary photographers of our time. With a career spanning over 40 years, and no sign of stopping anytime soon, Richard's exceptional eye and unique approach has cemented him as the most trusted and prolific contemporary photographer to the stars. As both a portraitist and photojournalist, his unerring ability to capture the moment and present a candid, inside view into the world of celebrity has resulted in iconic images that are celebrated in publications throughout the world.
Richard has photographed a diverse and distinguished range of famous celebrities, capturing some genuinely unique moments over the course of his career. He took the last photograph of Keith Moon at a party with Paul and Linda McCartney, just hours before he died. Richard visited orphanages in Romania with Michael Jackson, photographed Sting's wedding to Trudie Styler and toured the country with the Sex Pistols. He has covered parties for the Cannes film festival and the Oscars in Los Angeles. He accompanied and documented United States troops in Iraq and Fidel Castro in Cuba. These examples are only a few of Richard's diverse achievements, and are a mark of the trust and liking that he inspires in his subjects.
Roseanne Reid - daughter of the Proclaimers' Craig - is making her debut on the show, chatting to Jools about her new album "Trails" and covering a Van Morrison classic with the band.