Main content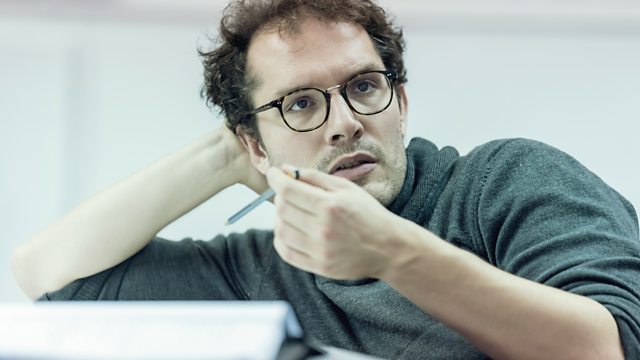 Robert Icke
Michael Berkeley's guest is theatre director Robert Icke. With Chopin, Perotin, Couperin and the Beach Boys.
At thirty-two, Robert Icke is already one of this country's leading theatre directors. He's best-known for his modern adaptations of classic texts; his version of the Greek tragedy the Oresteia won him an Olivier in 2016 for Best Director, and both the Critics Circle and the Evening Standard Theatre Awards. He wrote a seventy-minute prequel to the Aeschylus play himself, so there's no shortage of ambition; and playfulness too – in Mary Stuart, which starred Juliet Stevenson and Lia Williams, a coin was tossed each night to decide which of them would play Elizabeth I and which Mary Stuart. He's about to leave the Almeida after six years. His first production as a freelance director in Europe is with Ivo van Hove, in his International Theatre Amsterdam.
Robert Icke has a lot to say about the state of theatre in this country, which he thinks is in big trouble. He's particularly concerned about young people trying to enter the profession, when wages are so low and it's so expensive to live in London, where most work is being made. Tickets have become so expensive that it's simply impossible for young people to go to the theatre and see what's being done. Rob's musical tastes span 12th-century polyphony to 1960s pop music. And he includes a Chopin piece which he is struggling with himself on the piano, helped by his boyhood piano teacher Mrs White in Middlesborough, who now comes to all his shows.
A Loftus production for BBC Radio 3.
Produced by Elizabeth Burke.