Main content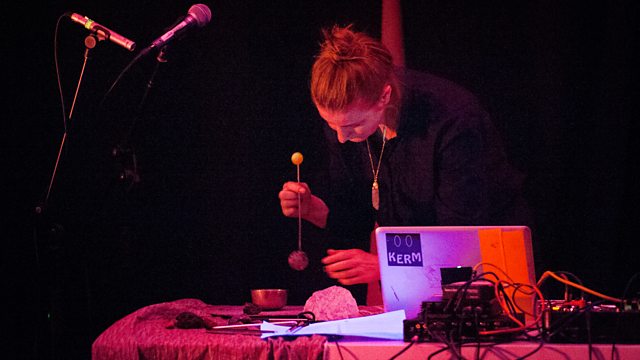 Music for Rocks
Rock music but not as you know it. Jennifer shares Indonesian music that takes its cue from traditional gamelan, and music made with rocks, from the neolithic to the brand new.
Humans made rock music for thousands of years before anyone even dreamed of an electric guitar. In this show Jennifer Lucy Allan chips away at the strata of music made with geological material, from Neolithic lithophones to the textural ambience of Kelly Jayne Jones, and the sparse forms of sound-art pioneer Akio Suzuki.
Plus, a detour around a fragmented experimental scene emerging under an oppressive regime in Indonesia, where electronics and arrhythmia are meeting traditional gamelan.
All this along with a collection of new releases, recent discoveries, and private-press favourites.
Produced by Alannah Chance.
A Reduced Listening Production for BBC Radio 3.
Last on
Music Played
Wahono

Prambanan

Prambanan / Mabad.
DIVISI62.

Akio Suzuki

Lyness Oil Tank, Hoy

Resonant Spaces.
901 Editions.

Bill Callahan

Shepherd's Welcome

Shepherd in a Sheepskin Vest.
Drag City.

Kelly Jayne Jones

Tortuous arrangement

Clay Tablets, Hoarded Creatures.
Bloxham Tapes.

The Langley Schools Music Project

Good Vibrations

Innocence & Despair.
Bar/None Records.

Senyawa

Sujud (Prostration)

Sujud.
Sublime Frequencies.

Henry Threadgill

I Can't Wait Till I Get Home

Easily Slip Into Another World.
Novus.

Erik Thygesen

Passions / Surfaces (For Cecilia Stam) (feat. Cecilia Stam)

Text-Sound Compositions 4: Stockholm 1969.
Fylkingen Records.

Nursalim Yadi Anugerah

Ha' Ubung Langit

Selected Pieces from HNNUNG.
Hasana Editions.

Christian Wolff

Stones

Ensemble: Wandelweiser Komponisten Ensemble.

Stones.
Edition Wandelweiser Records.

Adam Cadell

&

Pagans

H

Improvisations 21 mai 2018.

13th Floor Elevators

(It's all over now) Baby Blue
Broadcast