Main content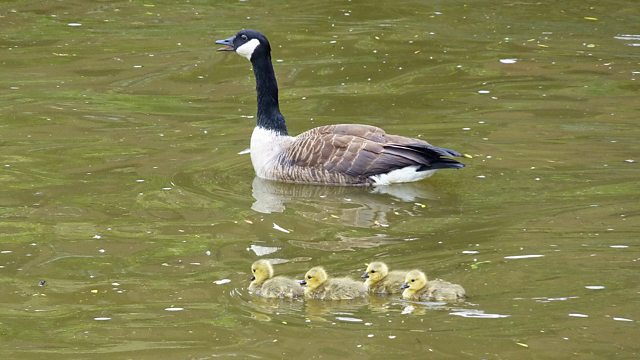 Mother Goose
Mother Goose - the BBC Philharmonic live from Blackburn in music by Ravel and Dvorak. They are joined by Ye-Eun Choi for Prokofiev's Violin Concerto No 1 in D.
Live from King George's Hall, Blackburn
Presented by Tom Redmond
Ravel: Mother Goose - complete Ballet
Prokofiev: Violin Concerto No.1
8.20 Music Interval (CD)
Prokofiev: Visions fugitives Op.22 for piano
(Steven Osborne)
8.40
Dvorak: Symphony No.9 "From the New World"
Ye-Eun Choi (Violin)
BBC Philharmonic
Rory Macdonald (conductor)
Ravel expanded his Mother Goose Ballet from a set of five piano duets he'd penned for two children whose parents he was friends with. We meet Sleeping Beauty and Tom Thumb, hear the touching story of Beauty and Beast and end our journey in the most luminous, ravishing and entrancing Fairy Garden. Ye-Eun Choi joins the orchestra for Prokofiev's First Violin Concerto; started while he was in love with the daughter of a wealthy St Petersburg family with whom he spent his summers. The fragrance of the opening melody is clear. The programme ends with Dvorak's thrilling Ninth Symphony "From the New World"; the heady conflict he felt between homesickness and optimism make us wait until the last few bars for resolution, leading us there via some of the most memorable tunes in the whole symphonic repertory.
Featured in...
We broadcast more live and specially-recorded concerts and opera than any other station.