Main content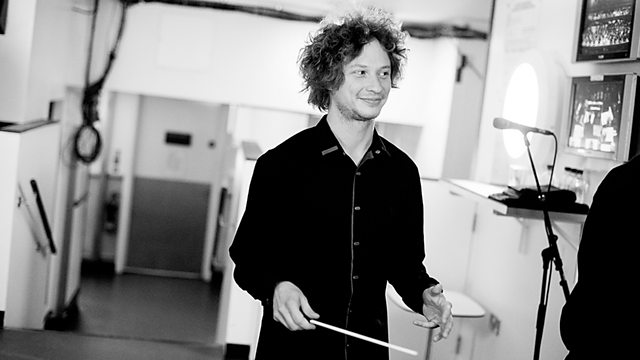 They got rhythm!
Santtu-Matias Rouvali, the Philharmonia's newly-announced Principal Conductor designate, conducts John Adams and Stravinsky: his Violin Concerto with Pekka Kuusisto, and Petrushka.
'Classical music is at its most vibrant and vital when it's in touch with the common language', says John Adams, America's foremost living composer.
It's a sentiment that neatly fits all the music in this concert of 20th-Century classics where dancing rhythms joyfully propel an endless succession of memorable tunes. Stravinsky's Petrushka began life as the second of his three great pre-WWI Paris ballets. But with its masterful orchestration and folk-inspired melodies it needs no stage action to conjure up the vivid Russian fairground setting of its puppet love-triangle. In his Violin Concerto from a couple of decades later, Stravinsky once again shows his absolute mastery of the orchestra, as soloist and ensemble continuously intertwine and separate over the course of its four often playful and always tuneful movements.
First on the bill, one of John Adams's most popular concert pieces, his 1986 The Chairman Dances, a foxtrot to which Madame and Chairman Mao dance and make love. The Philharmonia is joined by two Finns who are among the 21st-century's most exciting performers. Pekka Kuusisto is one of today's most surprising and engaging violinists (at 2016's BBC Proms he had a packed Royal Albert Hall singing along with his encore) and 33-year-old Santtu-Matias Rouvali's varied musical CV includes rock drummer and, just announced, Principal Conductor of the Philharmonia from 2021.
Recorded last week at the Royal Festival Hall and presented by Andrew McGregor.
John Adams: The Chairman Dances
Stravinsky: Violin Concerto
8.20pm
Interval music (from CD)
Stravinsky: Octet
London Sinfonietta
Esa-Pekka Salonen (conductor)
8.40pm
Stravinsky: Petrushka
Pekka Kuusisto (violin)
Philharmonia Orchestra
Santtu-Matias Rouvali (conductor)
Last on

Broadcast

Featured in...
We broadcast more live and specially-recorded concerts and opera than any other station.