Main content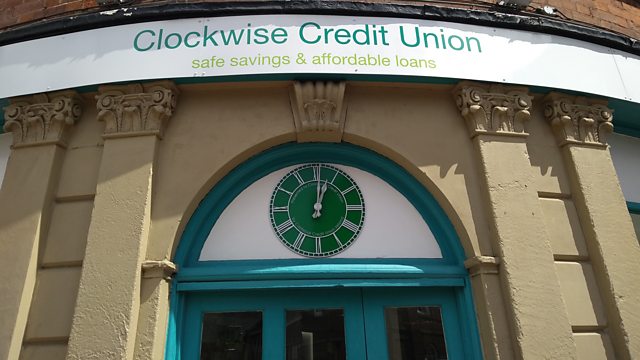 Credit Unions
What is the future for credit unions in the digital banking age?
Credit unions are financial not-for-profit co-operatives run by their members which offer a range of saving accounts and loans. Around 2 million people in the UK belong to one. In order to join people must have something in common with other members such as living or working in the same area or having the same occupation.
The work that credit unions do with those who are excluded from mainstream financial services has led to the perception that they are a "poor man's bank" but this isn't the whole story. Paul Lewis talks to Robert Kelly, Chief Executive of the Association of British Credit Unions, and Dr Paul A. Jones, Head of the Research Unit for Financial Inclusion at Liverpool John Moores University, about how credit unions are adapting in the age of fast digital banking
With contributions from Teresa Manning, Chief Executive of Clockwise Credit Union and Professor Sharon Collard Research Director of the Personal Finance Research Centre at the University of Bristol.
If you have a credit union related question for the panel you can call 03700 100 444 after 1pm on Wednesday 5th June or email moneybox@bbc.co.uk
Standard geographic charges from landlines and mobiles will apply.
Presenter: Paul Lewis
Producer: Charmaine Cozier
Editor: Emma Rippon
Last on
Broadcast